Inesa Malafej, one half of design studio etc.etc., designed the Unsealed pattern for Rosenthal. The pattern, featured on Christoph de la Fontaine's Format dinnerware, is made up of simple repeating shapes, like triangles and dots, combined to form a layered fabric-like appearance.
Malafej's goal was to create a pattern that didn't hide the beauty of the porcelain, but instead, brought it out. Because of the pattern, the details begin to surface.
The Unsealed project began as a collaboration with Rosenthal and Kunstakademiets Designskole, which was part of the Made in Europe project (a collaborative project between KADK and German porcelain and glass industries in an attempt to challenge the future of tableware and table culture).
Unsealed debuted at Frankfurt's Ambiente fair together with this year's Rosenthal collection.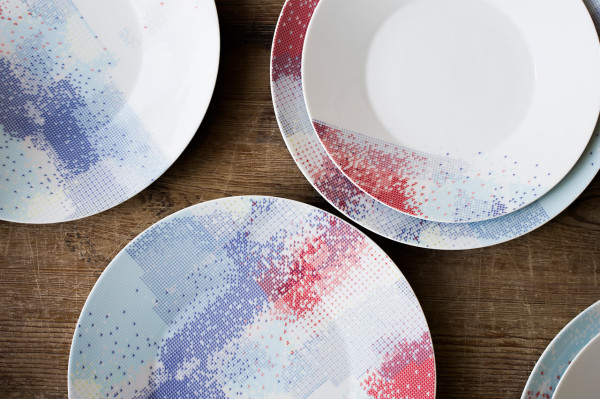 Design From Around The Web