Forms & Textures Exhibition Explores the Boundary Between Art + Design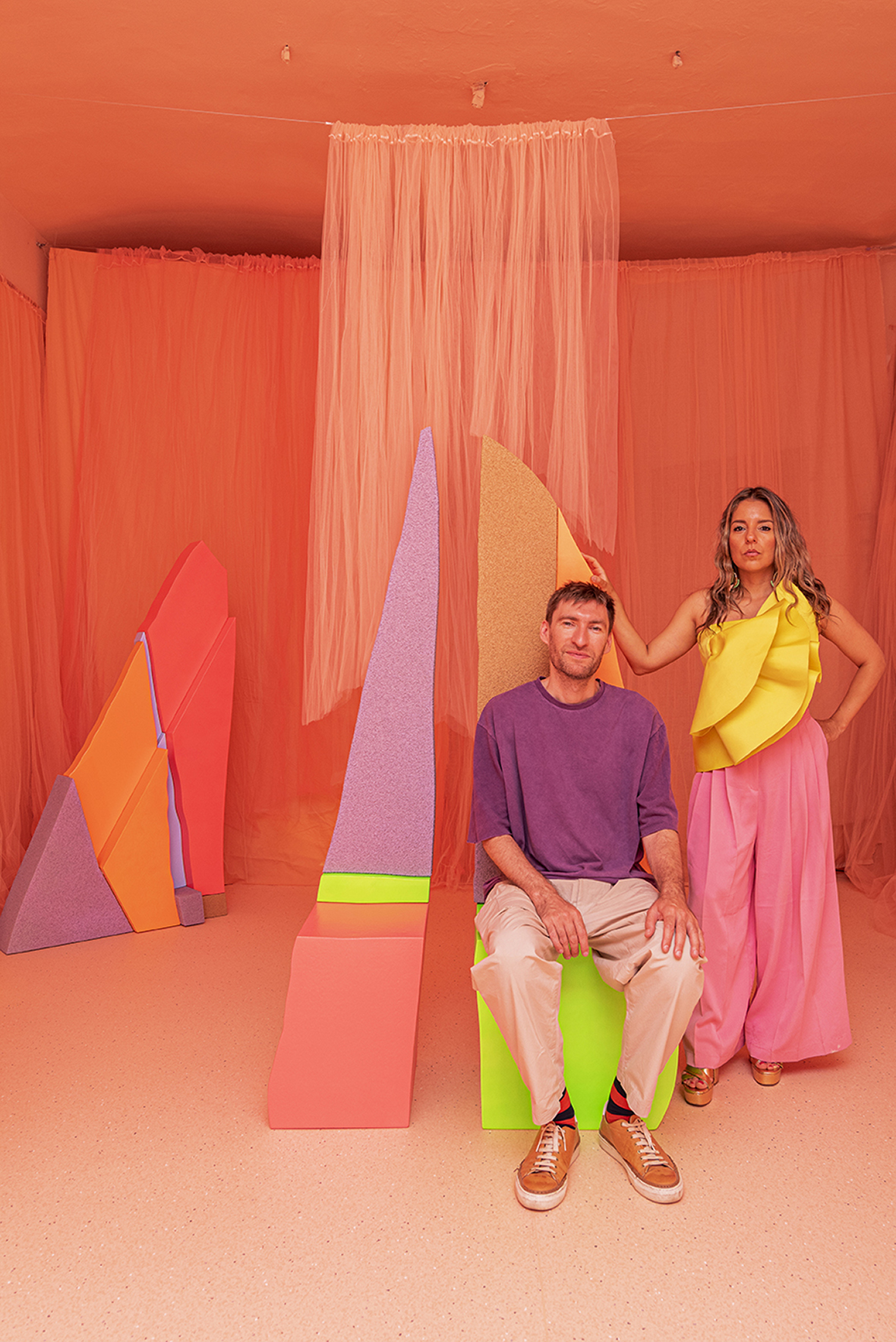 Forms & Textures Exhibition Explores the Boundary Between Art + Design
1/14 Photos
2/14 Photos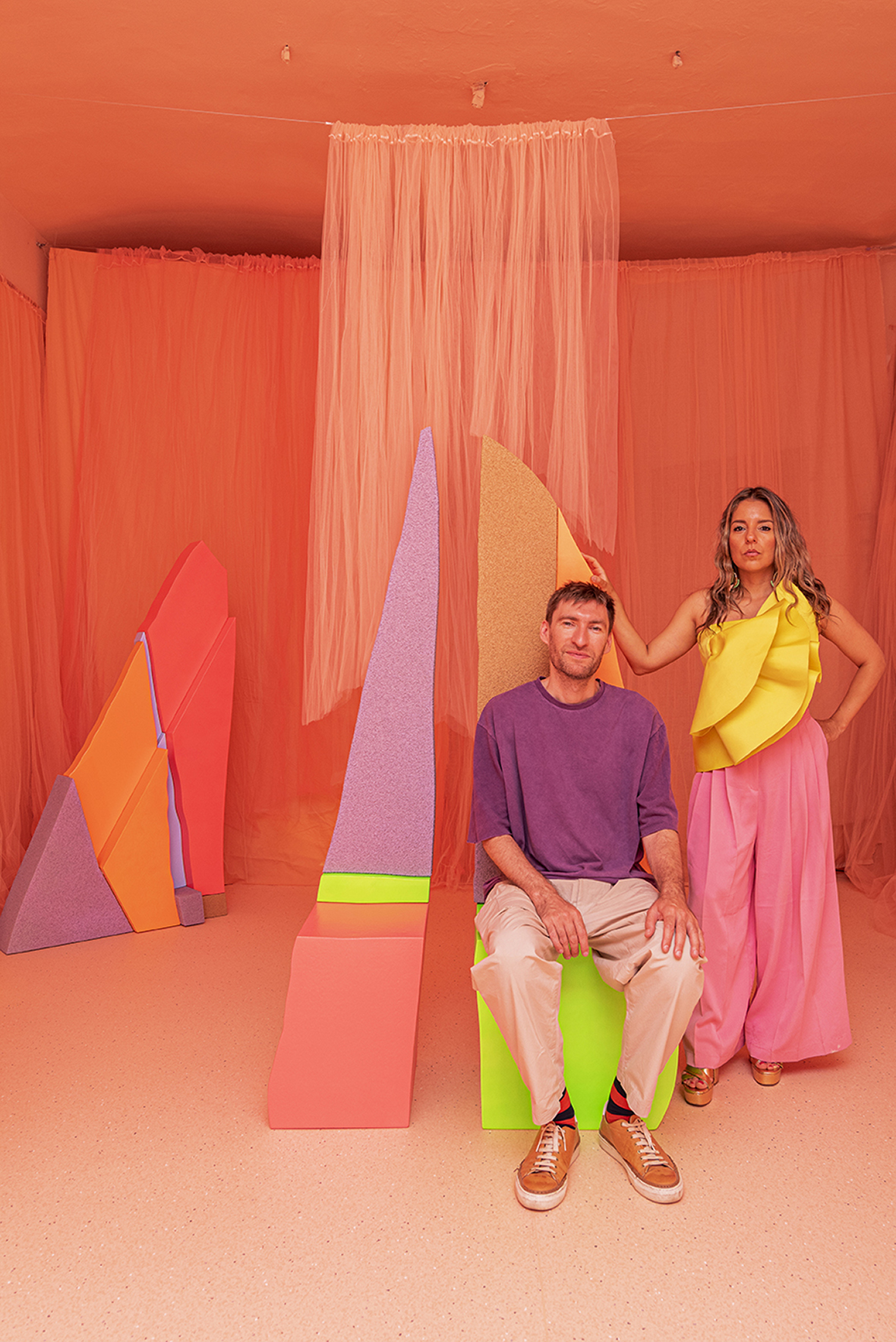 3/14 Photos
4/14 Photos
5/14 Photos
6/14 Photos
7/14 Photos
8/14 Photos
9/14 Photos
10/14 Photos
11/14 Photos
12/14 Photos
13/14 Photos
14/14 Photos
We're all intrigued by the boundary between art and design. Where does it lie? Does it even exist? Masquespacio, helmed by Ana Hernández and Christophe Penasse, recently set out to find it for themselves. Masquespacio is part of Mas Creations, who have been creating designs since 2010. Their Forms & Textures exhibition, that took place at Milan Design Week 2022, reflects their journey to figuring out if their work is 100% design or a mix of art and design together.
Upon seeing the neon objects that make up Forms & Textures, you might identify them as a chair, lamp, or room divider. They're abstract, maybe a bit uncomfortable to dissect, and clearly not meant to be functional designs. But they could be. Who is responsible for defining them? The designer or the spectator? In other words, does function alone justify an object as "design" or does the reflection that went into creating the object also qualify it as art? This series of forms is meant to make us question all of that and reflect on the boundaries between the two. Each piece stands alone while also connecting to one another visually. And the contrast of textures, materials, and colors used for each represent those boundaries.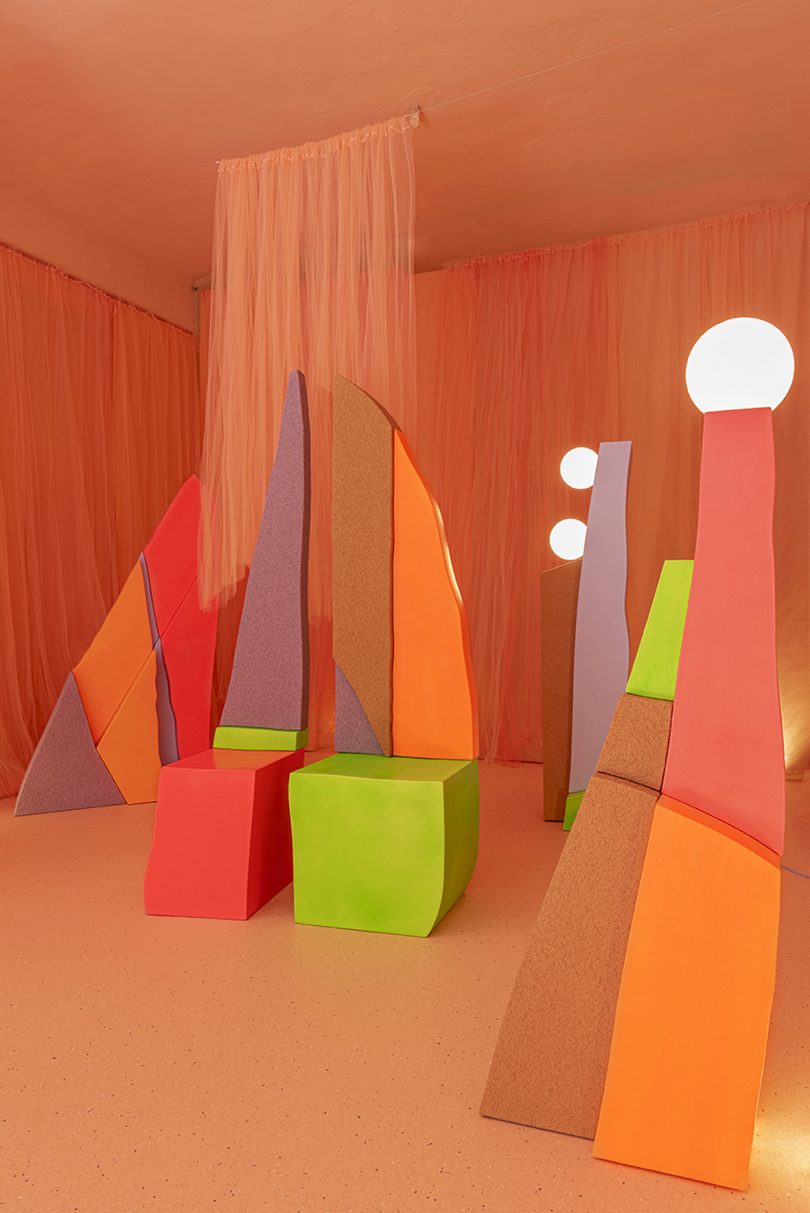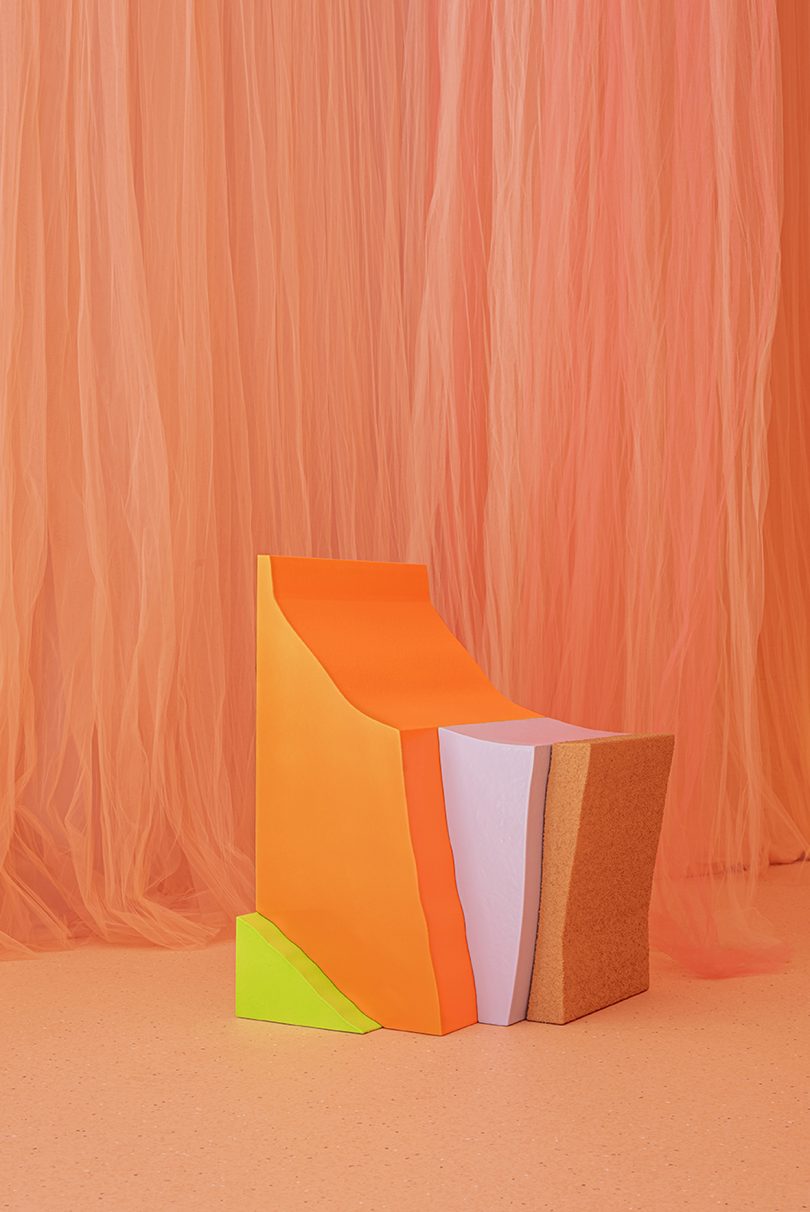 To learn more about Form & Textures, visit mas-creations.com.