Ryan De La Hoz and Russell Leng, despite being two very divergent artists, have come together to create an exhibition of their congruous work. Fragments is an all new, collaborative body of work with recurring themes that invite the viewer to partake in understanding the context.
While De La Hoz is more known for involving an element of destruction in his work (a cracked face, broken vessels), Leng creates abstract paintings extending on his signature geometric work.
Together, they create a sense of contradiction when crisp lines and precise shapes meet loose applications of spray pen or construction chalk. It brings to mind images of urban construction, and is reaffirmed by titles like Scissor life and Scaffold. By being methodical and chaotic at the same time, a sense of tension is created and results in the work being fortified and fractured at once.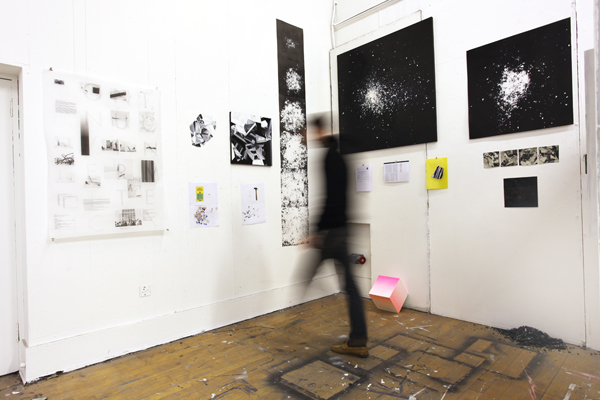 Design From Around The Web