Le Studio Pierre Antoine Compain took on the renovation of a townhouse in La Rochelle, France, deemed the White House, thanks to the light-filled, stark white interior. The four-story home is built around a full-height atrium in the center of the design which is capped with a large rooftop window that lets the space fill with light.
Built within the atrium are pods surrounded by glass that make for extra useful space while not blocking the light coming down from the roof.
Besides a minimal, white staircase creating a simple sculptural element in the room, you can see an office below through the glass floor.
The unit is fairly narrow, but it feels so open and spacious. Even though there is the complex central axis of glass pods and different styles of staircases, the use of simple materials, like medium toned wood floors, white paint, and glass, keep the space clean.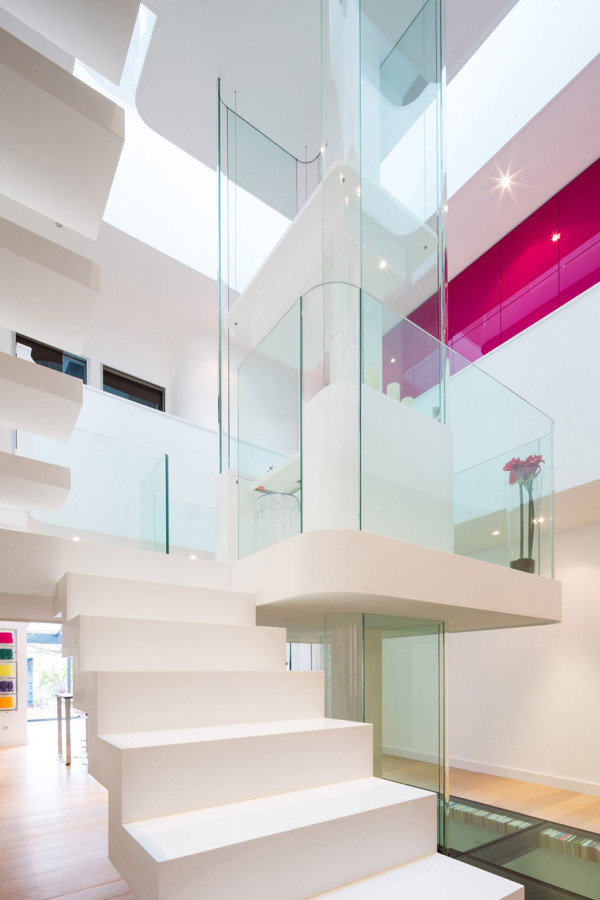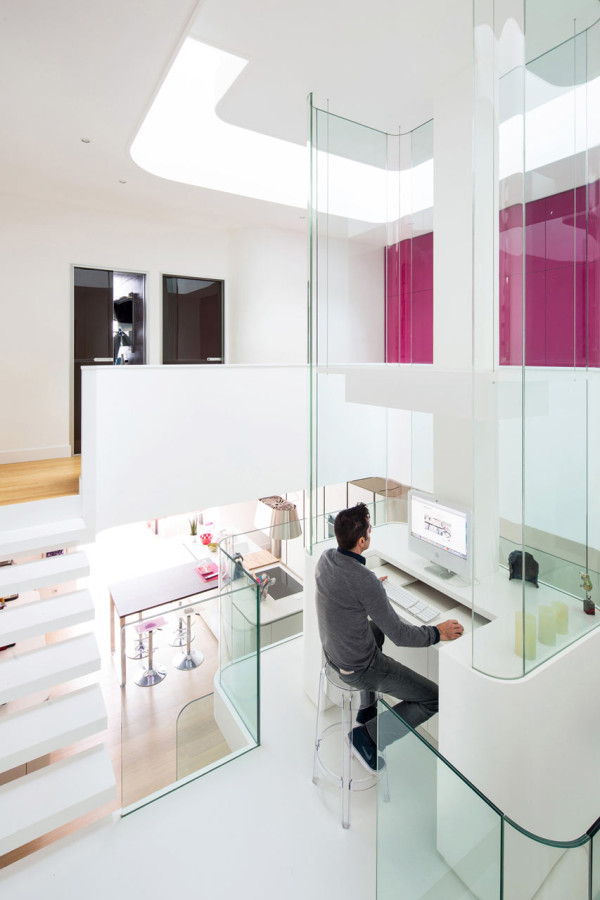 Another workstation is built within the atrium creating an extra place to work in a really cool spot.
A spiral staircase leads to the top floor taking up very little space while getting the job done.
Oh look, a little glass-enclosed library housed at the very top of the atrium!
Photos by Arthur Péquin.