Society6 has entered the mini market with new artist-designed onesies! I wish they'd launched these two years ago when Little Milk could still fit into them… she's too big for onesies now! But that doesn't stop me from choosing some of my faves for you new parents out there:
Dream Guide 2 onesie by Freeminds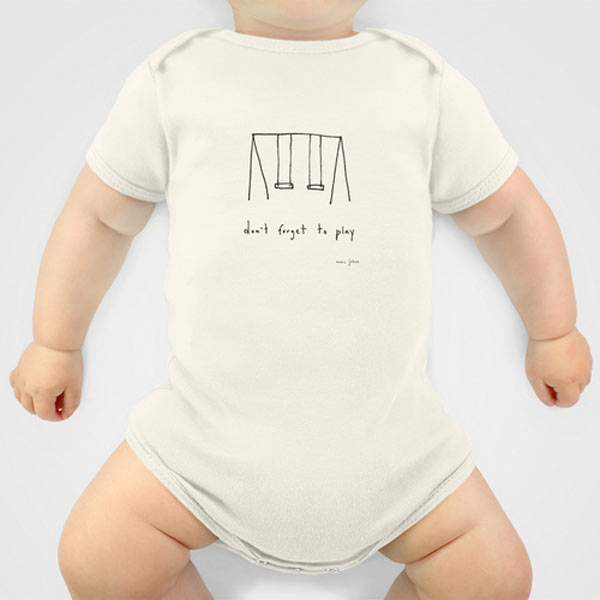 don't forget to play onesie by Marc Johns
Dragona onesie by Maria Jose Da Luz
Color Me Sesame onesie by Mike Boon
BONUS: Free worldwide shipping through Cyber Monday (some exclusions apply)!
In an ongoing effort to support independent artists from around the world, Design Milk is proud to partner with Society6 to offer The Design Milk Dairy, a special collection of Society6 artists' work curated by Design Milk and our readers. Proceeds from the The Design Milk Dairy help us bring Design Milk to you every day.

Design From Around The Web