The weather here in Southern California is lovely this time of year, but over the past week, it began getting chilly in the morning and at night so I started thinking about beefing up my bedding. Just yesterday, we rounded up some cozy blankets for you, but maybe it's also time to bust out the heavy, winter bedding! Society6 introduced duvet covers over the summer, so maybe it's time to get out your winter decor and perhaps invest in a new duvet cover for the upcoming season. Here are a few ideas to get your started: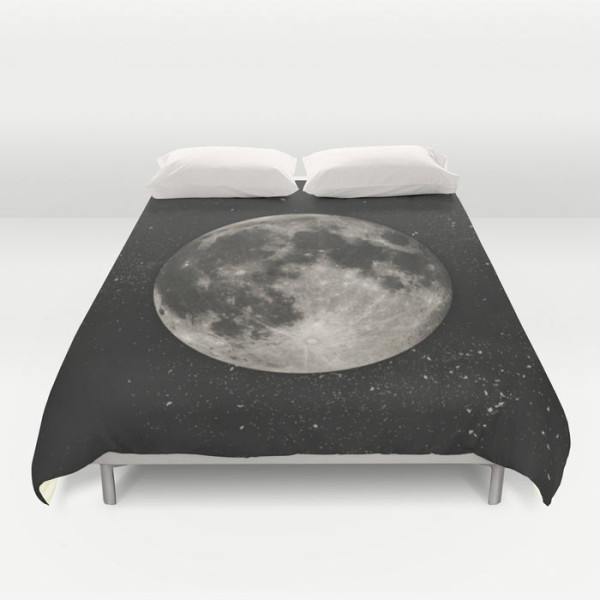 The Moon [Sans Type] duvet cover by Heather Landis
Sweet Confusion duvet cover by 5wingerone
JUNG'S MANDALA duvet cover by THE USUAL DESIGNERS
MORNING GLORY duvet cover by Catspaws
In an ongoing effort to support independent artists from around the world, Design Milk is proud to partner with Society6 to offer The Design Milk Dairy, a special collection of Society6 artists' work curated by Design Milk and our readers. Proceeds from the The Design Milk Dairy help us bring Design Milk to you every day.

Design From Around The Web