I never considered myself a girly girl. I don't really like frilly dresses or glitter but I do like pink. Pink is awesome and can go with any style—from neon to baby's breath! Now that it's warming up out there (hopefully the snow is over!) I am starting to embrace more springy colors and the first one that came to mind was pink! Here are some Society6 picks with pops of pink: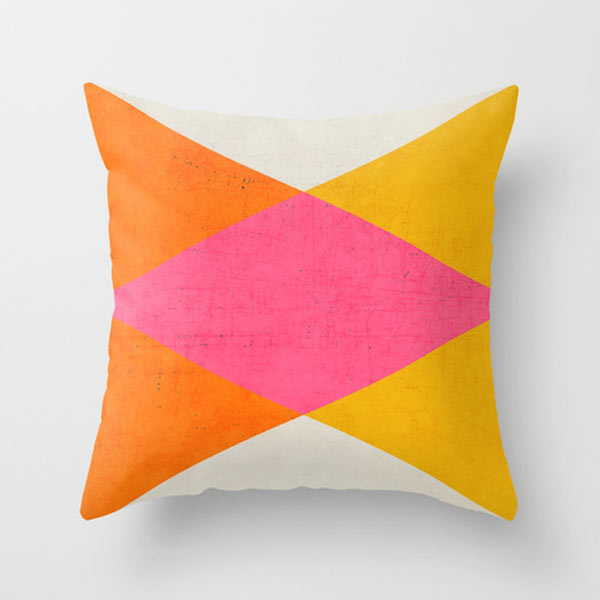 Summer Triangles pillow by Her Art
Paths iPhone / Galaxy case by Patricia Zapata (OK maybe this is more than a pop, but I love it!)
Mt. Hood, North Side stretched canvas print by KaylaNewell
The Dream framed art print by Heather Goodwind
In an ongoing effort to support independent artists from around the world, Design Milk is proud to partner with Society6 to offer The Design Milk Dairy, a special collection of Society6 artists' work curated by Design Milk and our readers. Proceeds from the The Design Milk Dairy help us bring Design Milk to you every day.

Design From Around The Web