Taking a break from nature, which I featured in our two previous Society6 roundups, I thought this week I'd focus on the abstract. Abstract shapes, that is. Then I realized how lovely they all looked on as pillows. So, this week, I present to you shape pillows, FTW!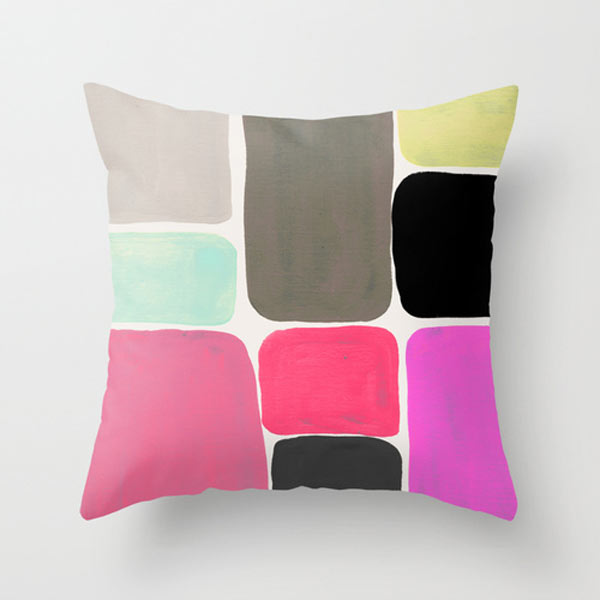 Colour + Pattern pillow by Georgiana Paraschiv
Friendly Shapes pillow by Doops Designs
Geometry 1 pillow by Mareike Böhmer Graphics
Ninja Cookies I pillow by Jenn Ski
In an ongoing effort to support independent artists from around the world, Design Milk is proud to partner with Society6 to offer The Design Milk Dairy, a special collection of Society6 artists' work curated by Design Milk and our readers. Proceeds from the The Design Milk Dairy help us bring Design Milk to you every day.

Design From Around The Web