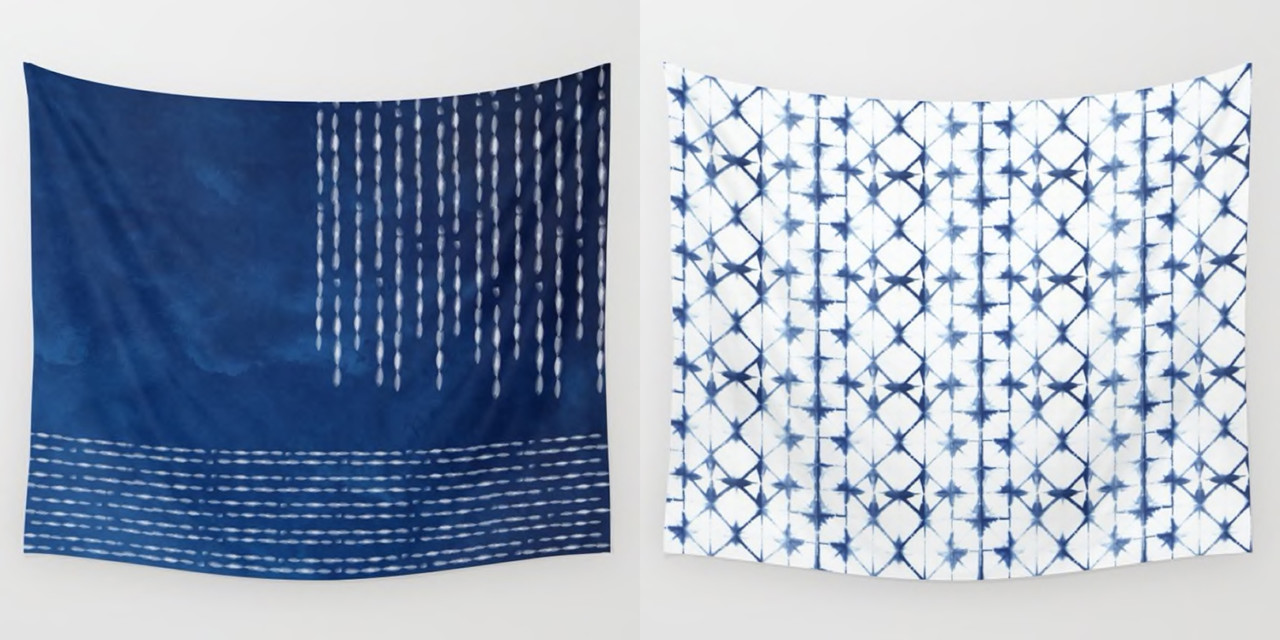 I love the indigo hues and accidental patterns that go hand in hand with shibori dyeing. I'm told it's a fairly easy DIY to take on during a free weekend but with my luck, I'll come away with blue hands, stained clothes, and series of textiles that look like a Rorschach image gone wrong, rather than beautiful patterns to adorn my home. Until I look up more YouTube videos on how to DIY this project properly, here are a few shibori-inspired wall tapestries from Society6:
Shibori, tie dye, chevron print by Laura Ruxton
Shibori Stripes 3 Indigo Blue by Simple Luxe
Shibori Thirteen by Jill Byers
Shibori Flowers by KATHRYN MARIE design
Indigo Dyed Stripe by fable design
Shibori Chevron Stripe by Calypso~
Indigo Shibori dot line by Rambutan Designs
In an ongoing effort to support independent artists from around the world, Design Milk is proud to partner with Society6 to offer The Design Milk Dairy, a special collection of Society6 artists' work curated by Design Milk and our readers. Proceeds from the The Design Milk Dairy help us bring Design Milk to you every day.

Design From Around The Web