What's one way to instantly make a big impact in a room without investing a fortune or committing to a certain style forever? Wallpaper! Nowadays, we've seen people get creative with their wallpaper choices, opting for bold patterns or painterly strokes. We've seen them in bathrooms, accent walls, and even ceilings! We've even seen a single panel used in place of a headboard or framed as wall art.
There are so many ways to use wallpaper and now, you can shop original prints and patterns from Society6 who just launched wallpaper this week! These are non-permanent, peel + stick wallpapers that don't leave any adhesive residue upon removal. So if you have a weekend to spare, wallpaper can be a great starting point for freshening up a room. Here are some of our favorites: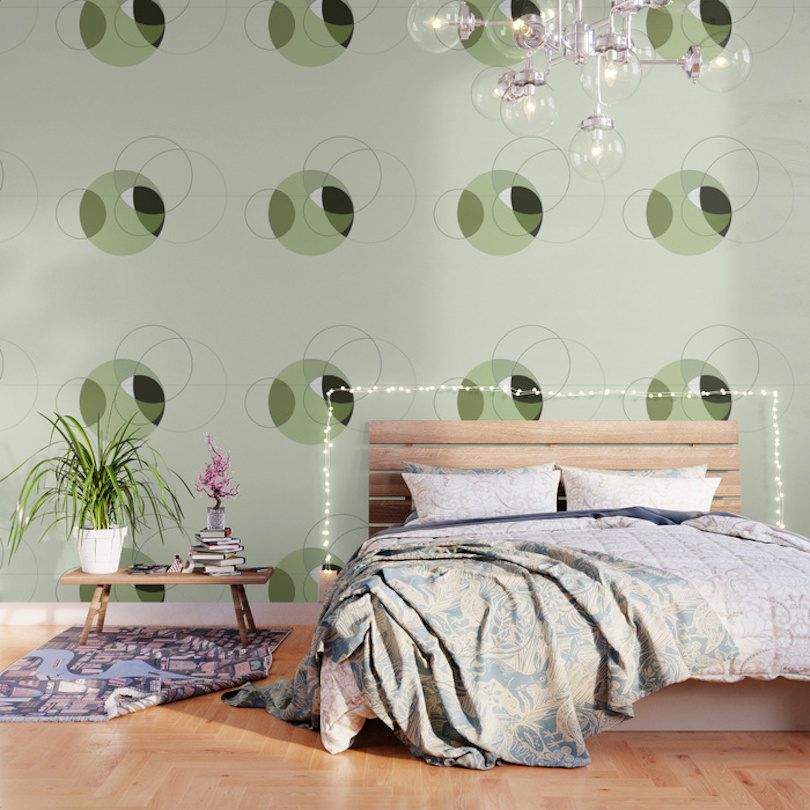 Elegant Circular Geometry by Nileshkikuuchise
Black And White Op-Art Triangle Pattern by LebensARTdesign
Succulent Stamp Light Green #524 by Natural Collective
Tropical Monstera Dream by Anita's & Bella's Art
In an ongoing effort to support independent artists from around the world, Design Milk is proud to partner with Society6 to offer The Design Milk Dairy, a special collection of Society6 artists' work curated by Design Milk and our readers. Proceeds from the The Design Milk Dairy help us bring Design Milk to you every day.