When I chose these next few prints for The Design Milk Dairy, I had coffee on the brain. It must have been on a Monday morning. Above is the cute Coffee! by Gina Mayes.
Coffee Tastes Better by Brooke Weeber
I love the sweet notion of sharing morning coffee (or doing anything) is better with your honey, and I really like Brooke's illustrative style.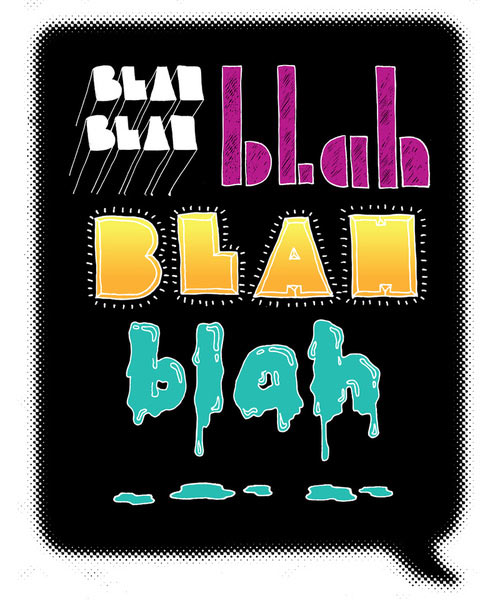 Although Blah Blah Blah Blah Blah by Dirty Bandits isn't coffee-themed, it reminds me of being in a coffee shop, sipping on some java and listening the the soft voices talk around you. You might recognize the name Dirty Bandits… if you remember our December 2010 Designer Desktop was done by Annica Lydenberg (aka Dirty Bandits), she's opened up a Society6 shop so check her out.
We'll be adding more prints and artwork to the collection next week, but roll on over to Society6 and help me curate the next picks from S6 members or join up and submit some yourself.
In an ongoing effort to support independent artists from around the world, Design Milk is proud to partner with Society6 to offer The Design Milk Dairy, a special collection of Society6 artists' work curated by Design Milk and our readers. Proceeds from the The Design Milk Dairy help us bring Design Milk to you every day.

Design From Around The Web