For this week's Design Milk Dairy curated art collection picks, I decided to choose Fall-themed iPhone cases. Those of you who just got a brand new iPhone 5 will certainly find yourself needing a new case. Here are a few cool-weather-ish cases that might strike your fancy.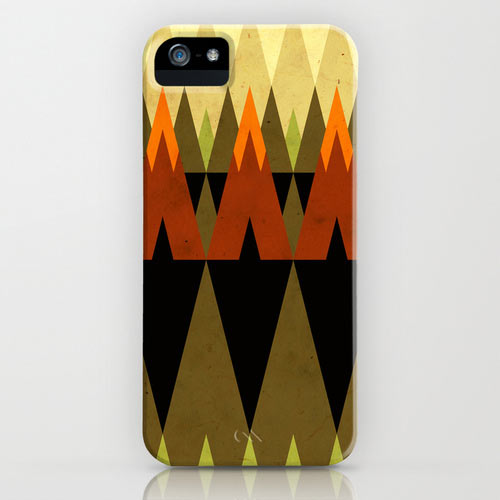 Living in the Woods by Yetiland
Half Circles Waves Color by Danny Ivan
Art Deco Abstract Print Hot Pink and what not by Love2Snap – this is still a bit summery but I can't help but hope that neons don't die out come wintertime.
BONUS! This weekend – get FREE worldwide shipping at Society6 through Sunday (excludes framed prints and stretched canvases).
In an ongoing effort to support independent artists from around the world, Design Milk is proud to partner with Society6 to offer The Design Milk Dairy, a special collection of Society6 artists' work curated by Design Milk and our readers. Proceeds from the The Design Milk Dairy help us bring Design Milk to you every day.