By now you're probably aware of our Society6 curated art collection, The Design Milk Dairy. Each week, I have been adding new prints to the collection, usually on a theme. The DMD offers prints for sale along with iPhone cases, t-shirts, laptop skins, and more in support of the online art community, something I'm very passionate about.
I would LOVE to have you join me in suggesting some of your favorite prints to be included in the collection. Browse Society6 here. Or, join and start selling your own prints!
This week I've chosen art that mixes nature with geometric designs, and — as a bonus — rainbows. Who knew there would be more than one print on this theme?
SpaCE_oToLanD by MaRCo PuCCiNI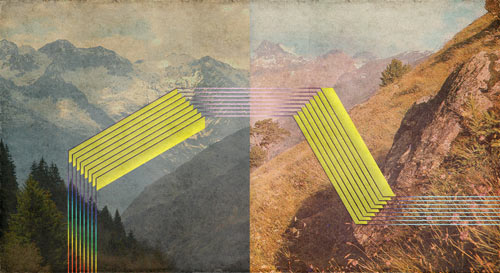 RAIN BOW MOUNTAINS by ICE CREAM FOR FREE
sun shining through forest by Marie Flensborg
OK so there's not really a rainbow in this one, but there is rain and it's very colorful!
In an ongoing effort to support independent artists from around the world, Design Milk is proud to partner with Society6 to offer The Design Milk Dairy, a special collection of Society6 artists' work curated by Design Milk and our readers. Proceeds from the The Design Milk Dairy help us bring Design Milk to you every day.