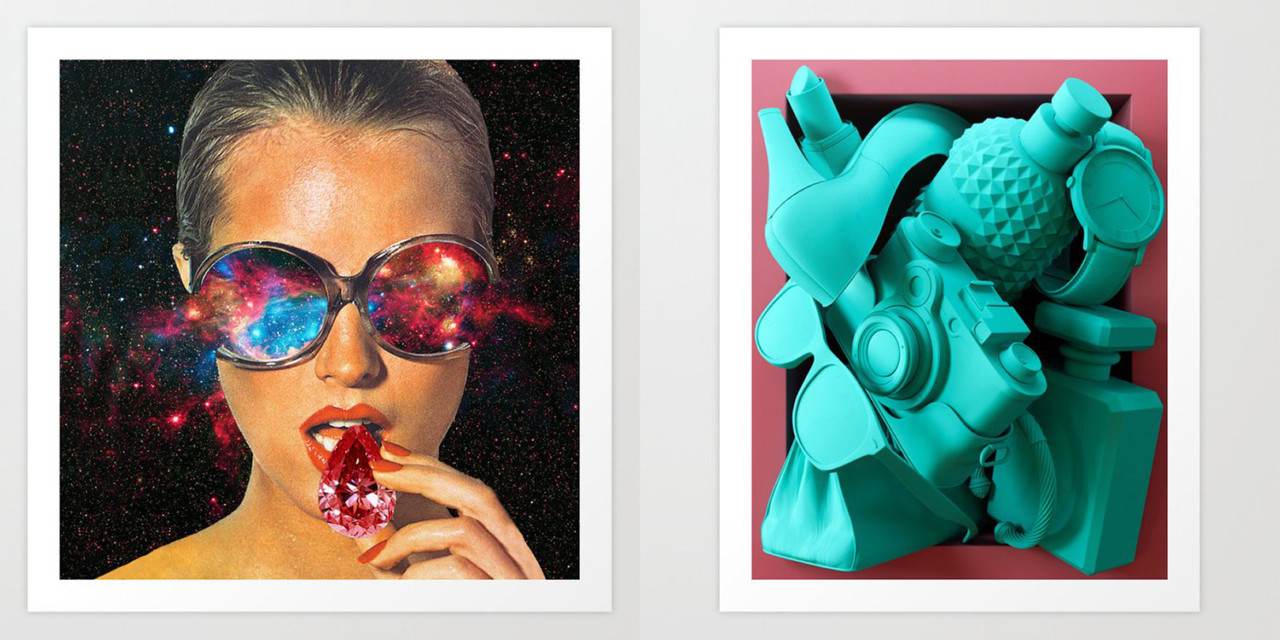 Dark sunglasses can be mysterious, playful, or just good eye protection (we highly recommend that last one!), but they can also be art. Art that's just perfect for summer, in fact. Our friends at Society6 have a wide array of sunglasses featured on just about everything from beach towels to stickers – and of course there are plenty of art prints to choose from!
Venice Beach Art Print by Alexander Grahovsky
Girl with Sunglasses Tote Bag by Sébastien Bouvier
Here's Johnny Poster by KevlarLove
Rainbow Shades Beach Towel by Circa78Designs
Cigar Smoker Cigar Lover JFK Gifts Framed Art Print by RCSC
Vivian goes for a dip Acrylic Tray by My Mysterious Past
Floral Foxy Art Print by JBLITTLEMONSTERS
Lookout! Blue Version Sticker by The Pairabirds
I AM I Art Print by Eugenia Loli
Framed – Fashion Art Print by Ben Fearnley
In an ongoing effort to support independent artists from around the world, Design Milk is proud to partner with Society6 to offer The Design Milk Dairy, a special collection of Society6 artists' work curated by Design Milk and our readers. Proceeds from the The Design Milk Dairy help us bring Design Milk to you every day.

Design From Around The Web