I started out searching Society6's huge selection of artwork and products initially for holiday-themed items to include in this week's Design Milk Dairy but I ended up being fixated on reindeer!

Reindeer print by Michelle Pegrume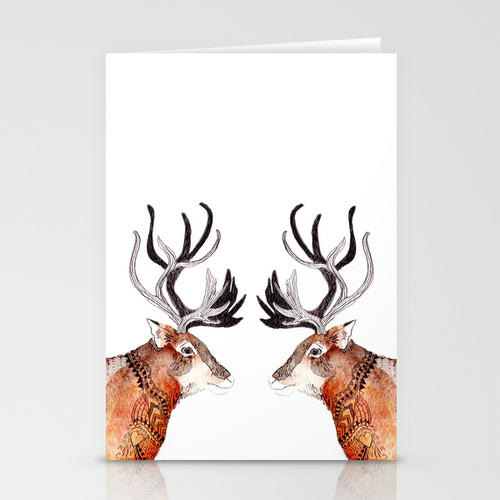 I also like this one as a holiday card – there's still time!
Santa's Reindeer print framed by Kimsey Price
Reindeer Snowglobe by Marlene Pixley
Reindeer Sweater iphone case by Kelsey Bruxvoort
In an ongoing effort to support independent artists from around the world, Design Milk is proud to partner with Society6 to offer The Design Milk Dairy, a special collection of Society6 artists' work curated by Design Milk and our readers. Proceeds from the The Design Milk Dairy help us bring Design Milk to you every day.