Anita Cooney is both a designer and educator who was named Dean of Pratt Institute's School of Design just last year, a role that presides over the Institute's Communications Design, Fashion, Industrial Design, and Interior Design departments. For nine years prior, Cooney served as the chair of Pratt's top-ranked Interior Design Department, all while working for more than 20 years in architecture and design in New York City. Her interests span across many disciplines making her a well-rounded and sought-after designer. For this week's Friday Five, Cooney shares what keeps her inspired.
1. COS
I don't think you can do better than COS for a daily uniform. It's a line of clothing that complements the mindset, aesthetic, and the wallet of the working designer.
2. brainpickings.org
There is no better way to start a week than to read Maria Popova's blog posts on creativity, science, the meaning of life, and any and all things cultural. She is insatiably curious, acutely perceptive, and embodies the very essence of cross-disciplinary exploration that guarantees to offer fresh insights.
3. Assemble studio
I have been a quiet fan of Assemble, the art, architecture, and design collective in London, so I was very excited when they won this year's the prestigious Turner Prize. They embody a cross-disciplinary approach to creative work that is grounded in their local community.
4. A fresh perspective
Lately I have been wearing a pair of sunglasses that were a hand-me-down from my father. He had grown intolerant of glare and so these glasses suited him later in life. The side blinders change the way I look at the world, quite literally focusing my vision on what is in front of me. A trip to the museum, gallery, or a movie will also accomplish the same thing. A weekly outing of this kind is the bare minimum.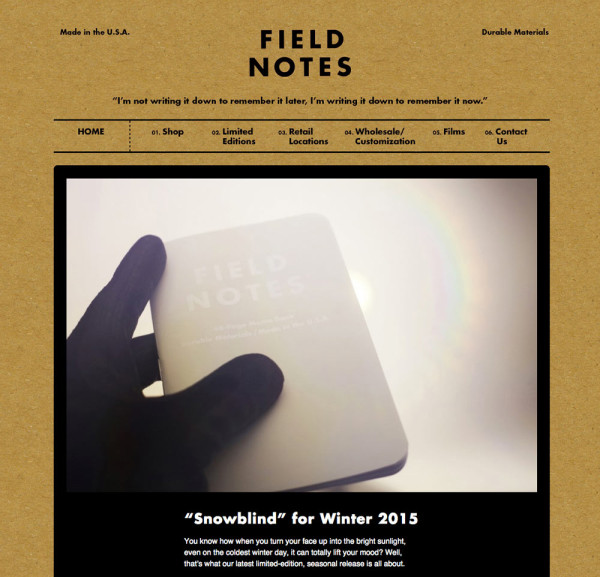 5. A good notebook
I take notes and make drawings to keep, listen, remember, understand, and discover. I am never without a notebook. My latest favorites are Field Notes. Small enough and slim and enough to fit into any pocket or bag.