Before landing at 50-year-old custom product and gifting studio LR Paris, industrial designer Frederick McSwain worked with elite designer brands, like Poltrona Frau, Cappellini, and Bernhardt Design. Now, the New York City-based designer adds Chief Creative Officer to his resume where he steers the company's vision as they collaborate with clients on exclusive branded products (Hint: the Oval Office, Harry Winston, American Express Black Card, Harvard, to name a few). See below for a look at what McSwain has chosen for his Friday Five.
1. Shiro Kuramata
Before joining production agency LR Paris, I worked with Cappellini for nearly a decade. There I had the opportunity to spend forty plus hours a week with design by Shiro Kuramata. His monumental body of work is a cross pollination of art and design, forward-thinking in both form and use of materials. Adopting a calculated yet whimsical approach to problem solving, he is one of my biggest inspirations.
2. S.N.S Herning – Stark Cardigan
I understand that its 90 degrees outside and knitwear should be the last thing on my mind. First issued in 1971, the Stark cardigan (from Denmark not Winterfell) by S.N.S. Herning is a staple in my wardrobe. It's embarrassing how many I own and as fall collections begin to roll out, I'm anxious to see this season's colorways (hoping for red).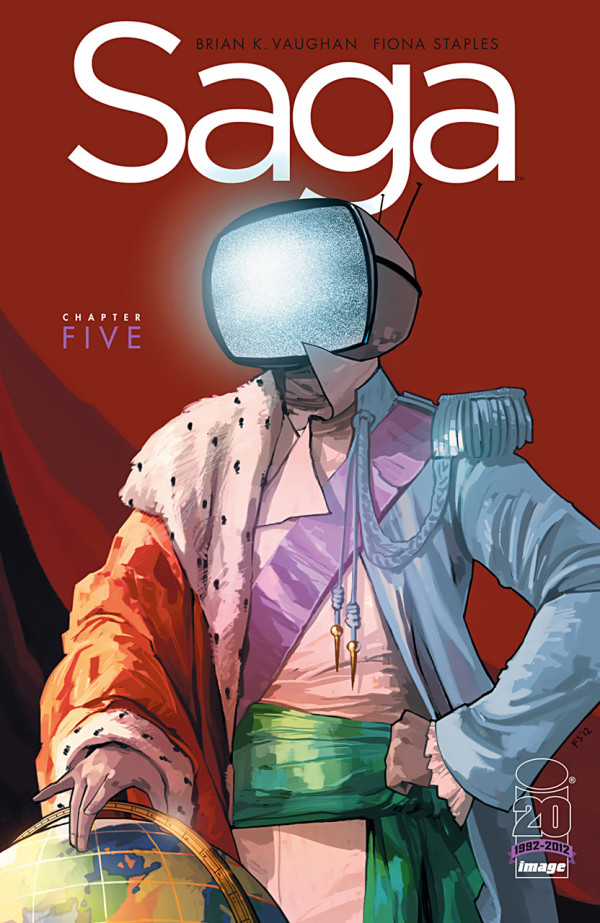 3. Saga – Image Comics
Since joining LR Paris, I have been diving through the company's history and archives. Founded in 1959, many of the early designs feature intricate illustrations and elegant pattern work, all hand drawn by founder, Jean Lemaire. This research eventually inspired me to visit a comic book store. There I was introduced to Saga. It's written by Brian K. Vaughan and penciled by Fiona Staples with lettering by Fonografiks. It's like Star Wars on drugs and highly addictive.
4. Technics 1200 – Turntable
Technically speaking, I am by no means an audiophile nor a DJ. That being said, I have always loved the design and historical significance of the classic Technics 1200 turntable. Sadly, Panasonic discontinued its production in 2010 after a 35 year run. I have one in my living room but am constantly searching Ebay for its twin. One day…I will channel my inner Kool Herc (insert record scratching sounds here).
5. Riri Group – Zippers
Since my background is not in soft goods, I only recently began to pay close attention to zippers. While the majority of items in my closest utilize YKK (which is also a great company), I have fallen head-over-heels for some of the designs/colorways from Riri. Made in factories in Italy & Switzerland, the mechanics are smooth and the industrial weight has a high-quality/luxurious feel. Something seems fitting that their NY office is located in the Empire State Building.

Design From Around The Web