Chris Streng, New York-based designer and director of streng, a design and branding firm with outposts in New York City and Chicago, has worked with some huge names, including Swatch, MUJI, KitchenAid, Kohler, Motorola, Urban Outfitters. As you probably guessed from this roster, his creations span consumer goods to fashion, housewares, furniture, and emerging technologies. His newest project, the Meme stool, is a continuous sheet of aluminum forced into shape via a hand-formed metal turning process. Its lightweight construction allows it to stack many stools tall. As you shall see from his Friday Five picks, this sort of mechanical puzzle/design is right up his alley.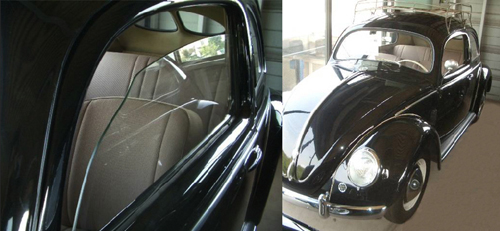 [source]
1. The Volkswagen Beetle
My first car was a 1968 VW Beetle and it really sparked my interest in design. I ripped it apart and discovered all of the unique components that made it work. For the particular VW shown, a 1952 Beetle, they created this dip in the window that could be opened just a bit to allow cool air into the car. It's amazing how simple it is, and yet so effective. Brilliant!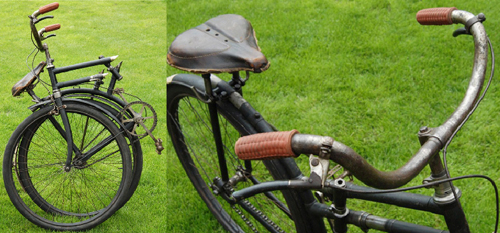 [source]
2. 1914 Peugeot Captain Gerard Folding Bicycle
I'm fascinated by this folding bike because I think that we often forget about the accomplishments from the past. We talk about all these ways we can reinvent, re-engineer, redesign, redo when we've been making these things already.  And this applies to so many aspects of our lives. This Peugeot was created in 1914! It's well executed, and ancient. Sometimes old is the way to go.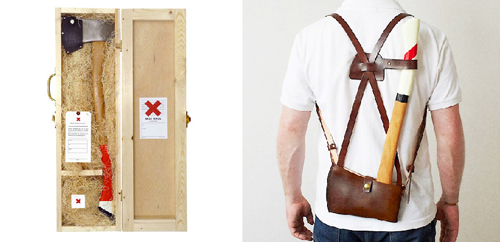 3. Axe & Box by Best Made Company
Best Made Company is getting a lot of buzz lately. I like the execution of the axe itself, but the whole idea of presenting this as an emotional connection with the packaging is what really makes this powerful. The experience is fully arranged for you—how it's cradled in this handcrafted case. It's strange because I don't really even want to use the axe! Finding wonderment in this back-to-basics object makes us covet the experience. It also symbolizes the reset everyone needs when they have been away from nature for too long. If you live in a city, you know what I mean. Sure, some people may use the tool, but they'll want that box, too.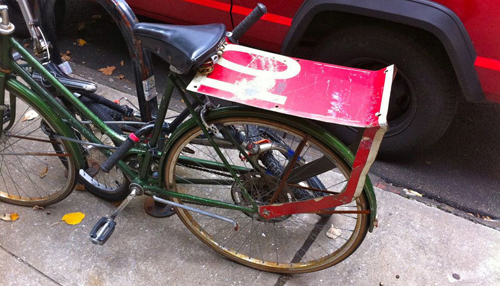 Photo © Chris Streng
4. Repurposed Stop Sign Bike Rack
I took this photo in Brooklyn near our office. Cool bikes are everywhere here, and so are creative DIY accessories like this bike rack. The irreverence of taking this public object that represents a rule of our society and transforming it is so inspiring. And cleverly using the actual shape of the sign, too, so it can quickly bolt onto the bike is very smart.
5. Basilico Cherry Bowl Designed by Ettore Sottsass
Simple, refined, iconic. This bowl's shape is fantastic. And although it's not obvious in the picture, the bowl twists off of the plate with a straightforward design. I love how they disconnect with this elegant resolution. Visually, the bowl stands on its own and achieves balance without the need for useless ornamentation.

Design From Around The Web