Chroma Lab is a Boston-based furniture and housewares company whose purpose is to restore and revive vintage furniture with vibrant, hand painted color and patterns. They have a line of colorful clocks that are created and painted by hand.  Behind Chroma Lab is Alicia Cornwell, an art historian, and Tony Bevilacqua, a decorative painter and fine artist. They enjoy what they do because they love to be creative with colorful furniture and interiors, but they also place an importance on reusing and repurposing furniture that might otherwise end up discarded and wasted. Last January, they ran a half-marathon in Miami to raise money for the Crohn's and Colitis Foundation of America. It was a blast, and together they raised almost $10,000! Plus, they've got these awesome photos as souvenirs.
For our Friday Five picks, we looked to some of our favorite Etsy sellers who have a similar interest in salvaging and restyling various things.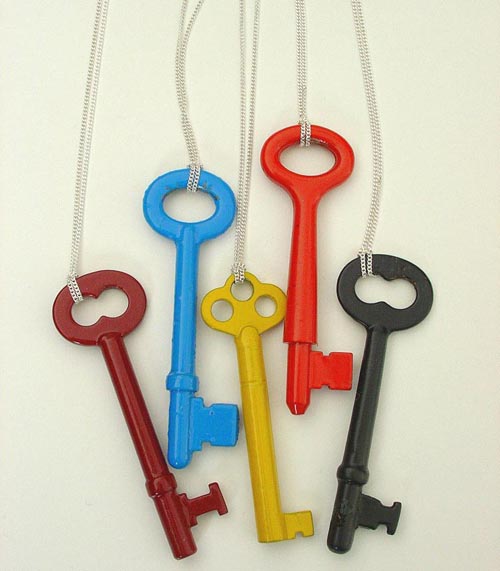 1. Tangerine Orange Vintage Key Pendant by Popkraft
This pendant is proof that even the most mundane objects can be transformed by bold color. Using powder coating, Popkraft makes old keys into vibrant accessories that Alicia would like to own in every hue.
2. Yoshi Bedside Table by natymosko
We both love this cute bedside table made from a plastic crate and tapered wooden legs by Natymosko. It comes in several versions and colors and would be especially great in a kids' room. We always admire people who create new pieces of furniture by assembling disparate parts. We hope to do more of that in the future ourselves.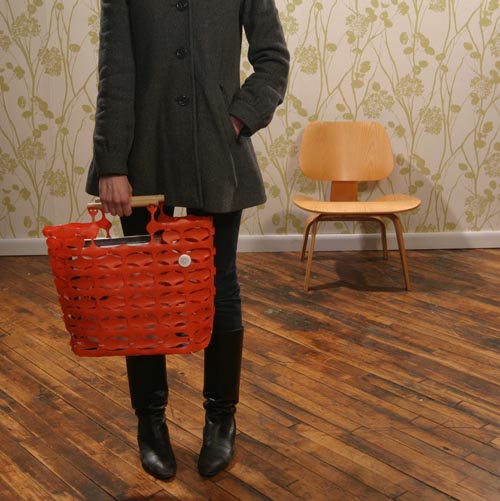 3. Ornj Tote Sit Double by davidshockdesigns
We were delighted to discover that someone has found a way to repurpose the ubiquitous orange plastic fencing used at construction sites. davidshockdesigns makes the discarded pieces into graphic, durable handbags and totes. We never thought that orange fencing could look so cool!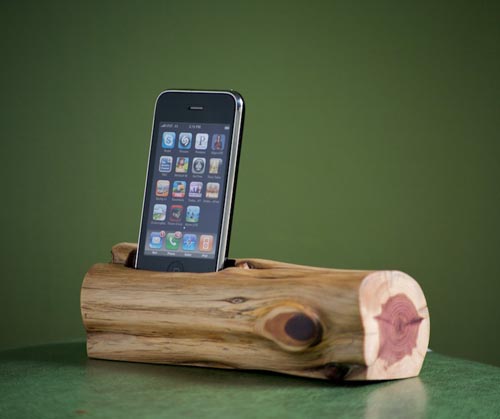 4. iPhone/iPod Docking Station by woodtec
We use our iPhone almost constantly to run Chroma Lab, so being able to retire it at the end of the day to rest in a beautiful, serene object would be a particular pleasure. Tony especially loves natural items, so he'd put this wooden docking station by woodtec on his desk right alongside the deer antler he once found in the woods.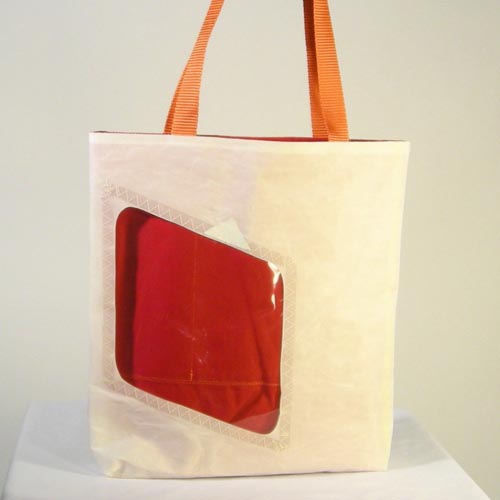 5. Recycled Sail Tote Bag – Red Window by Reiter8
Living in the Northeast near the ocean, we have a soft spot for nautical motifs. These recycled sail tote bags are appealingly modern, and if they could withstand ocean winds as sails, surely they can handle toting your library books around town. Alicia would pick the "red window" bag, and Tony would go for the "black U" tote or a messenger bag.

Design From Around The Web