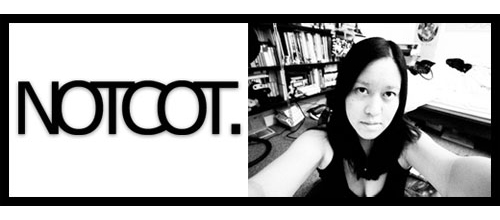 Jean Aw is the design addicted, shopaholic, tech-loving founder of the NOTCOT design lifestyle sites — jokingly referred to as the NotEmpire by loved ones — the sites include the blog NOTCOT.com, and curated user submission sites NOTCOT.org, NotCouture.com, and Liqurious.com, as well as random experiments (some of which are housed in NotLabs.com — others you may hear sneak peeks of at @NOTCOT) In a one liner, NOTCOT is about Visual INSPIRATION! Think of it as your digital muse of sorts. It's filled with Ideas + Aesthetics + Amusements hoping inspire passion and creativity, or at least make you smile.
While currently based in her hometown of Los Angeles, CA, Jean is very mobile, hopping around the country and across the globe, entrenching herself in international culture and their respective design hotspots. She often finds the most incredible things in the most unlikely of places and loves bringing them to her readers, leaving them wondering whether the treasure was in their existence or in their discovery.
When picking my Friday Five ~ understand that all I write/post about across the NotEmpire sites (NOTCOT, NOTCOT.org, NotCouture, and Liqurious) are things that inspire and amuse me! So all of these picks are things I'm especially obsessing about over there today ~
1. Manymals ~ I've been a bit obsessed with my Bat the last few weeks ~ it's been my necklace of the moment for the last few travels (i have a tendency to get lazy and pack 1-2 favorites for quick trips!). The weight is SO nice ~ the Bat is just beautiful, yet edgy/eerie enough ~ and it looks like smooth liquid silver… And the packaging! OMG, you have to see/feel the packaging, I can't bear to throw it out even though I have absolutely no use for it. At least when I do its recycled and recyclable!
2. Puma Penguin Army! Any NOTCOT readers will already know how smitten I am with these little guys… they are adorable ~ yet always feel like they might be scheming something up! Puma had them in their window displays for the holidays. I first spotted them in Stockholm, then was absolutely giddy to see them in Santa Monica too. I couldn't help taking pics of them whenever I came across them. Then friends started sending me pics of them too. I desperately needed one. Then Puma sent 20 over. It made my holiday season. I'm still not over it. They inspire me to no end!!! See the unboxing and pics of the army here.
And last night… we couldn't help it, and decided to test spray painting pieces of the broken one… the purple guy you see above may turn black. It's not certain yet. But he does look pretty creepy in this series of pics as he sneaks up on us, creates awesome shadows, and spray paints away.
3. Secret Yakuza!!! These showed up on NOTCOT.org yesterday and I can't get them out of my mind. How precious (yet ass kicking?) are these illustrations by Stasia Burrington? See the other image here.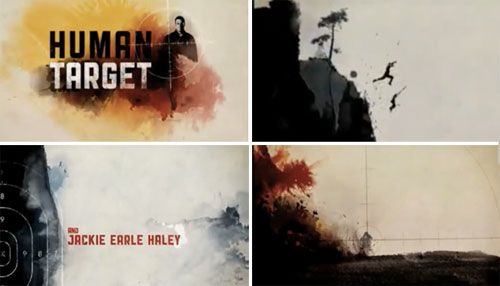 4. I have a think for film/TV credit intros that use water colors so fluidly right now…check out this one from the new show Human Target. I won't even get in to how annoying the show can be, or the terrible music used DURING, but the credits make me happy! Watch it here.
5. English Pubs have the best and often most ridiculous names. Got to love that about them… and for my future food/drink websites or establishment I keep toying with the idea of using their naming conventions. Found this adorable little English Pub Name Generator (those frogs just make me happy too) ~ and they have some pretty obscure animal names thrown in there…

Design From Around The Web