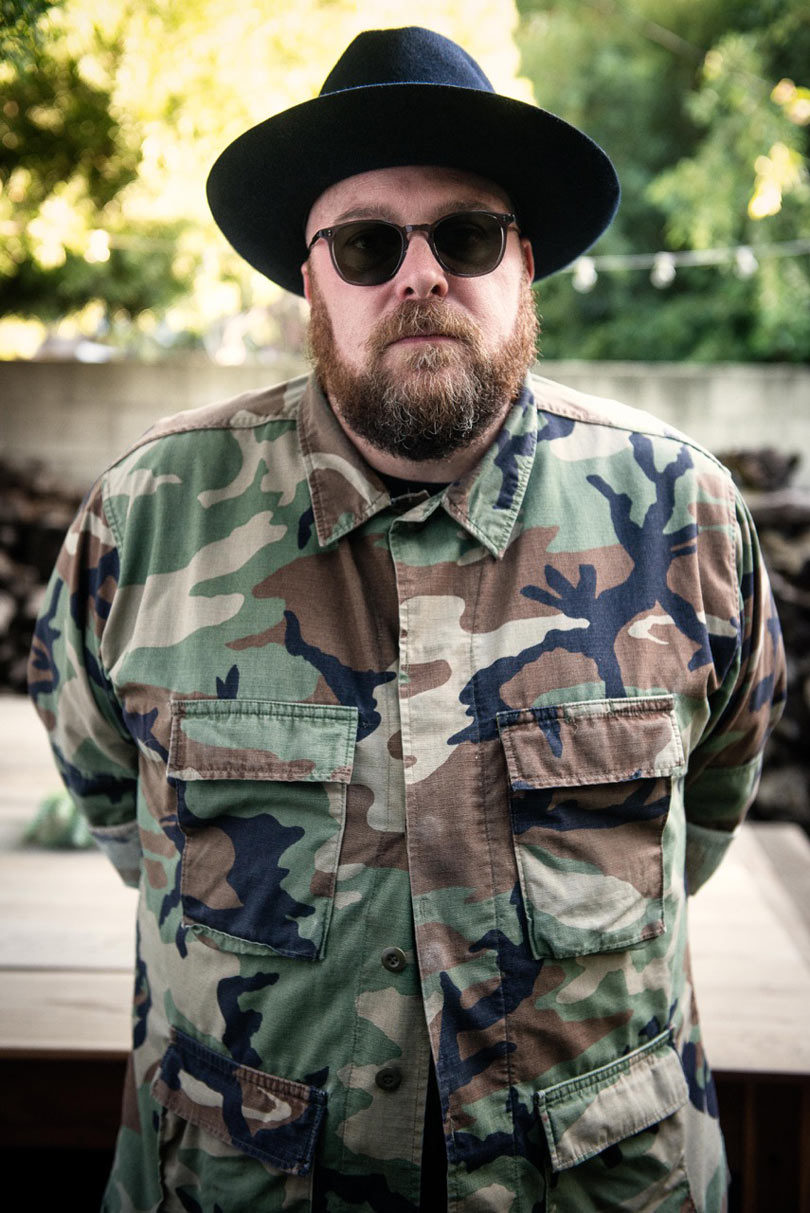 As a kid, Long Island native Jon Buscemi soaked up the 80s and 90s street culture that surrounded him, from music to fashion to skateboarding. While biding his time on Wall Street as a stockbroker, he amassed a jaw-dropping collection of rare sneakers (over 600 pairs!), eventually realizing that the design world was where he should be. His jump into design landed him a successful stint at footwear brand DC Shoe Co. in 1999 when the global brand was a few years out of the gate. After that, Buscemi was Creative Director at Italian tennis and soccer brand Lotto USA and Brand Director for eyewear company Oliver Peoples before co-founding GOURMET, his first independent brand. With 20+ years under his design belt, he launched his eponymous line, BUSCEMI in 2013 with a curated selection of handcrafted Italian-made leather sneakers. Just over 600 pairs were made available to high-end retailers, like Colette and Kith, all of which sold out in must a matter of days, thanks to word-of-mouth and Buscemi's loyal social media following. BUSCEMI continues to drop highly covetable, extremely limited edition kicks, along with other delicious leather goods all handmade in Civitanova, Italy. For his Friday Five, Jon shares a mix of his favorite creatives and culinary experiences. Take a look.
1. Shawn Stussy (brand legend)
The Godfather of modern streetwear. We all have to look to Shawn for what he has accomplished and having started a brand that has been the blue print for all of us.
2. Wes Anderson (filmmaker)
The art of storytelling is something I love to study and no one does it better than Wes. Having the ability in filmmaking to be a designer, musician, photographer and artist all at the same time, to tell someone a visual story is and always has been a huge motivation.
3. Professor Bodo Buschmann (owner of Brabus)
Having such a love for customized cars and to meet a man who has a very similar story to your own and motivates you is why I respect this man so much. He pulled off the impossible over the past 3 decades. Brabus took the idea of customizing cars in the aftermarket, which was at one point frowned upon and still is, and he made it into true luxury.
4. Stone Barns at Blue Hill Farm (restaurant)
Take any culinary experience you have had and amplify it by 100. It is like being on stage at the London Philharmonic for 3 hours but you are eating.
5. Shima (Tokyo restaurant)
The finest steak on the planet and I've had them all.