Louise Holt is a British interior designer who landed on our radar this summer after we featured an immaculate apartment she designed in Notting Hill. After graduating in 2005 from London's elite KLC School of Interior Design, she worked in the design world for a handful of years before starting the award-winning Cloud Studios. Just last year, Holt founded her eponymous firm, Louise Holt Design, which focuses on a variety of projects, including country manor houses, London townhouses and apartments, and private homes in France and Mallorca. With offices in London and Oxfordshire, she keeps busy honing her signature, highly curated interiors, which she has a knack for expertly taking outside the box. Let's see what helps keep her creative mind piqued and her designs fresh, in this week's Friday Five.
1. Cereal Magazine
I wish Cereal Magazine came out once a month, instead of twice of year. I always come away inspired when I read an issue. Not only does it cover my favourite things: travel, food, books, design, art, style, interesting people – it presents everything in such a democratic, beautiful and gentle way.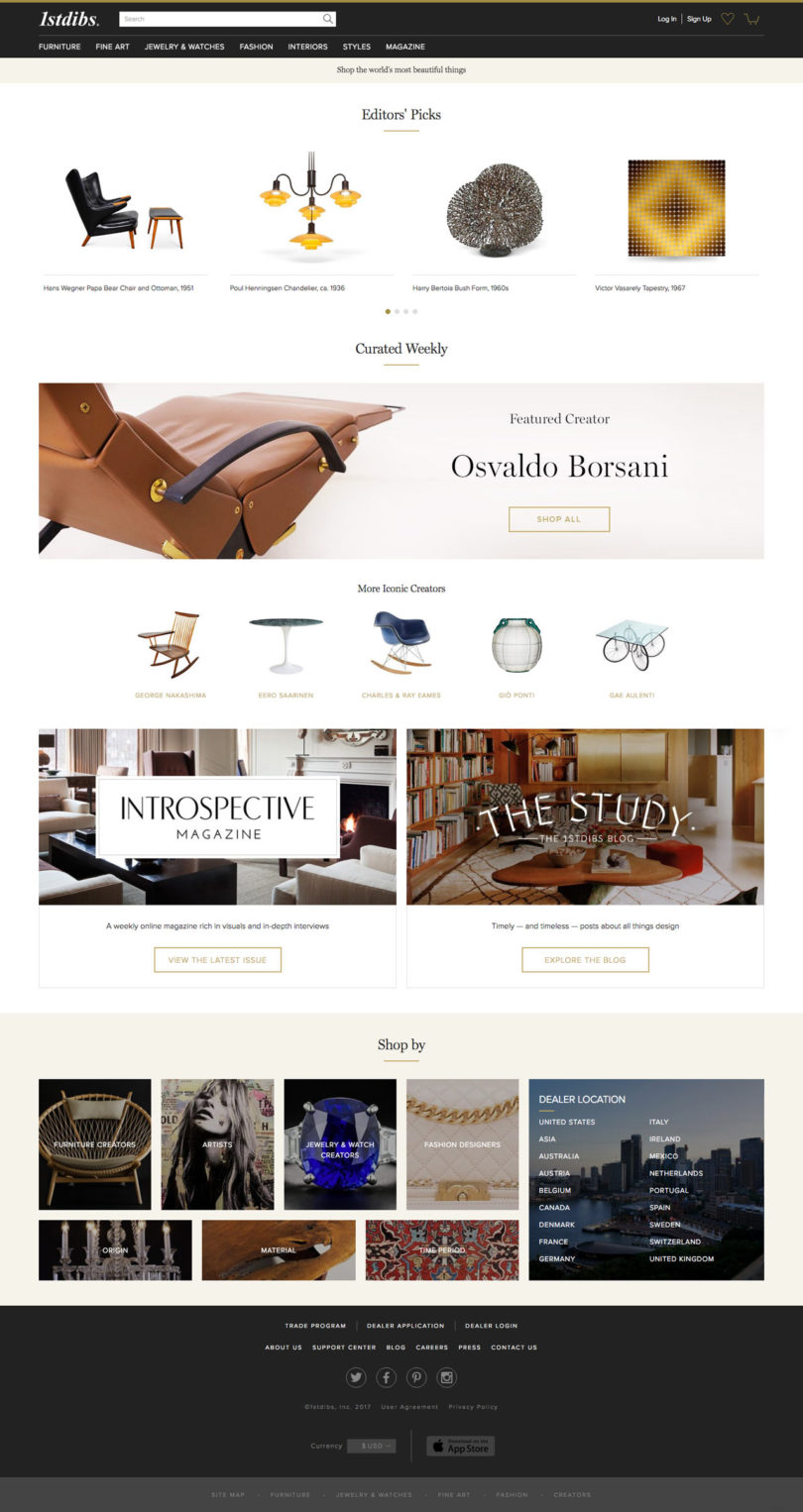 2. 1st Dibs
1st Dibs is always my first stop when searching for vintage pieces for clients. It's a dangerous place to browse as everything is so expertly curated, you can lose hours. The team there are also very knowledgeable and helpful with sourcing. It's great to have a resource you trust implicitly.
3. Soho House Group
Soho House Farmhouse in Oxfordshire is my home from home, as well as part-time office. I'm lucky to have somewhere so inspiring to meet clients and have team meetings; where you're guaranteed to get a great coffee. I also spend a lot of time at the London Soho Houses when working in the city.
4. Jonathan Ive
Jony is a genius. His designs for Apple have literally changed the way we live and work. His work elevates the everyday with an instictive understanding about what we do and why we do it. The Apple products that we use every day at Louise Holt Design trully assist us in the creative process and in communicating internally and with our clients.
5. Abstract Expressionist Art
Art is often where I start with a design concept. I have a weakness for the abstract expressionists – Kline, Motherwell, Rothko, as well as lesser known ones Scully, Hetzel, Ostrowski, Innes. There's something about the spontaneous brush-strokes, abstract forms and colours that provokes a strong emotional response and really works within a contemporary space.