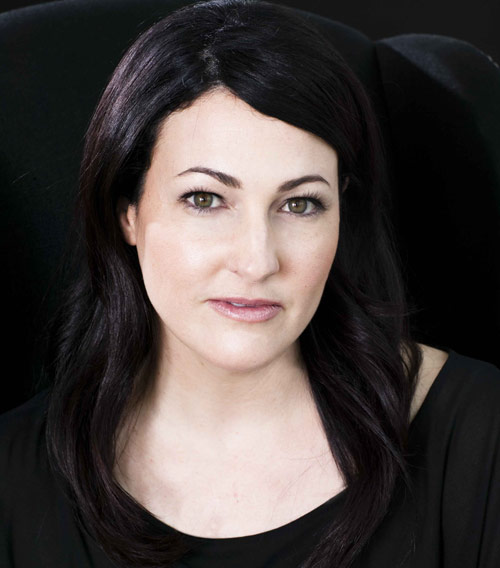 With over 15 years of experience in the interior design industry, Nicole Hollis is known for interiors informed by her passion for art, design, and fashion.  Her aesthetic blends simplicity of line with organic complexity to create a warm luxury. Her carefully curated environments feature art, found objects, and unique furnishings against a backdrop of modern architecture. She has designed select offices, restaurants, retail environments and residences for a high-profile and celebrity clientele. She is currently working on new lifestyle and design experiences for restaurant and residential projects in Northern California, New York and Los Angeles.
Nicole was selected to participate in the 2008 and 2009 San Francisco Decorator Showcase, as well as the 2009 Metropolitan Home "Modern by Design" showcase house. She is highly regarded among her peers and also widely recognized in the press. In 2009, Hollis was named a "Rising Design Star" by Metropolitan Home. Nicole's work has been featured extensively in Architectural Digest, Metropolitan Home, Dwell, Wired, among many others.
Below are a few things I am digging right now.
1. Rick Owens
Last time I was in Paris, I dragged my husband and sister to Rick Owens Boutique on Palais Royal.  It was closed.  But that didn't stop me from pressing my face against the window to peer in for long enough my nose to go numb. This piece, by Rick Owens at Sebastian + Barquet Gallery in London, exemplifies his minimal style.
2. Yedda Morrison
I've collaborated with artist Yedda Morrison on a few projects and I am constantly surprised and inspired by her work. I think her ethereal series of "BIOPSY" photographs are stunning.
3. Maison Martin Margiela snow globe
I just purchased an empty snow globe from the "White Objects" home collection by Maison Martin Margiela. Glitter normally shrouds a city's iconic image but I love that the glitter decorates minimalism. This image might not do it justice. It is 8.5″ in diameter and 8″ high. That makes it about five times bigger than a regular snow globe.
4. Michael Anastassiades
I saw this Mobile Chandelier 1 by Michael Anastassiades at MOSS in New York and was captured by its simplicity and complexity.
5.  Vivienne Westwood pirate boots in black
Need I say more…