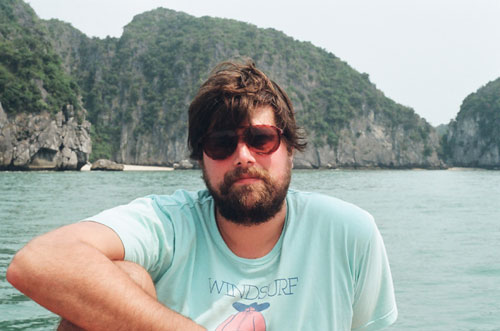 Sam Grawe has served as the Editor-in-Chief of Dwell since November 2006, and is responsible for the editorial and creative direction of all the media brand's extensions—including print, online, and live events. He joined Dwell in October 2000 as the Editorial Assistant, and served as an Editor on the team which garnered a General Excellence Award from the American Society of Magazine Editors in 2005. Under his leadership Dwell magazine completed a successful redesign in 2008 and website redesign in 2009, and became a finalist in the 2009 National Design Award for Corporate Excellence. Outside of work he enjoys cooking without recipes, backyard birdwatching, listening to his LP collection slightly pitched down, and collecting vintage synthesizers. Sam records under the guise of Hatchback and with Daniel Judd as Windsurf. He lives in San Rafael, California with his wife Anissa and a cat named Eero.
Check out Sam's favorite things below.
1. Hardformat
Usually when I'm digging through a pile of musty vinyl trying to ferret out some unknown gem, I have a sort of mental checklist to go by. First, I'll see if I recognize any of the names involved (for instance, Jeff Porcaro on drums is usually a plus, or David Axelrod producing is a must buy). Second, I'll see what kind of instruments are being played — (anything with a pedal steel guitar and moog is definitely a go). But just as important as any musical criteria is the sleeve itself. Awesome packaging has led me to tons of albums and artists I wouldn't have otherwise known about (and a few that I would have been better off never knowing). While there are some great books out there for album cover lovers, like Album Cover Album
, The Music Library
, Windfall Light: The Visual Language of ECM
, this hardformat.org is a nice little celebration of sleeve design. Some great stuff on the homepage, but I also recommend digging through the Designers and Collections sections for a little more depth.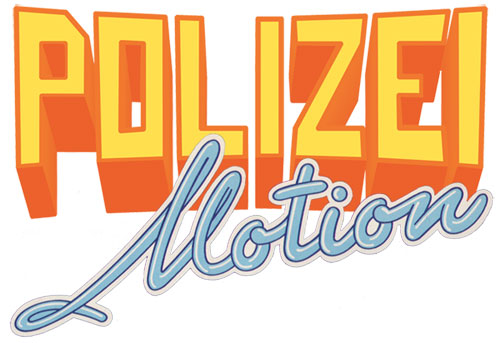 2. Polizei Motion
There's no shortage of places to get exposed to new (old) music online, but the selections at Polizei Motion are top notch, and I love the überfunctional and fun design of the site.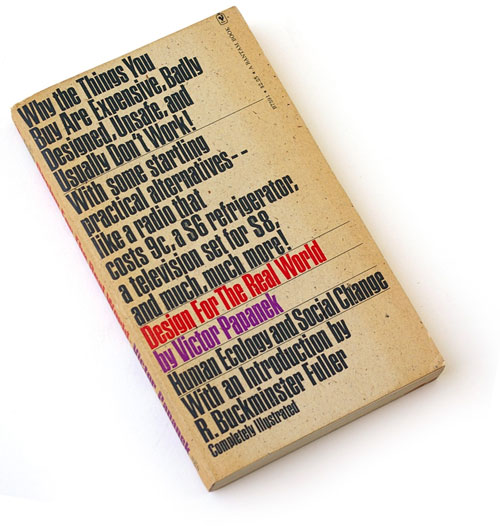 3. Book Worship
Former Dwell senior designer Shawn Hazen has more websites than any other human being — even his four-year old son has a blog ferchrisakes! When he's not busy doing actual work, or making robot t-shirts with his kids, or documenting the use of grid-systems, or just updating his design blog, he trawls musty, moldy, dusty, cantankerous used bookshops (I have accompanied him on a few of these mildly thrilling expeditions) in search of amazing book designs of yesteryear. It's a subject Shawn has some experience with — as he designed quite a few titles for our buddies Chronicle Books back in the day. Book Worship is a site for those of us who have the guts to only judge a book by its cover.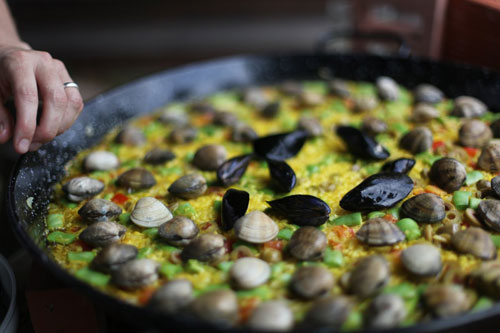 4. Trail of Crumbs
Two of my best friends, Californians Danielle and Adrian Rubi-Dentzel, started this blog quite recently to celebrate their love of eating well–which they are doing plenty of now that they live in Paris. If the site has a mission statement I think it would be: Hey People… Get Stoked About Food! While there are a million and one foodie sites to check daily, Danielle's a great photographer and the pictures on Trail of Crumbs are always extra mouthwatering.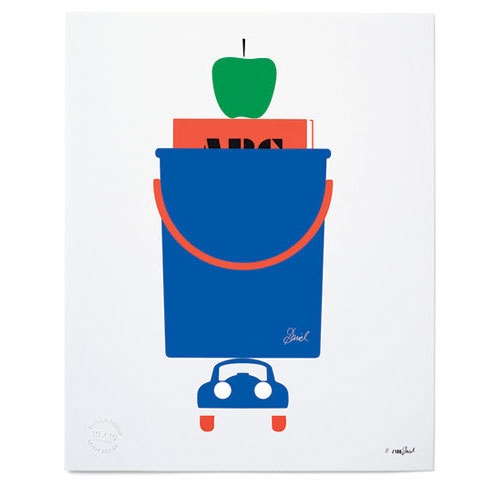 5. Dwell & Arkitip Artist Series
It's hard for me to believe, but I've spent the last ten years of my life working at Dwell! That's like high school, college, and a master's degree all rolled into one. To celebrate reaching this benchmark, we made a special tenth anniversary issue. It's something that I'm particularly proud of, and it was super fun to put together with the great team we have working here. One of the highlights for me is the collaboration we did with Arkitip called 10×10: Dwell & Arkitip Artist Series. We picked our favorite Dwellings Features, and paired each story with an artist. They had free reign to create an artwork based on the story however they saw fit, and the results were better than I could have hoped for. But the best part is that all of the pieces are available as limited edition hand-pulled screen prints, numbered and signed by the artists. We're planning on having a little gallery show at the Curiosity Shoppe in October, but until then, you can get the prints online in our new shop.
Editor's note: Congratulations to Sam and his team on Dwell's 10th anniversary. I urge you to go to your local bookstore or newsstand and grab a copy of the 10th Anniversary issue — it's fantastic.