Husband and wife team Cortney and Robert Novogratz are Sixx Design. For over more than a decade, this young, hip and artsy couple (and parents of seven children!) has developed and designed many unique properties in Manhattan, rebuilt (from the ground up) entire blocks in the city, and turned funky into fabulous, with every detail considered and executed with the utmost taste, confidence and luxury.
Creating sumptuous, well-designed spaces from wrecks and empty lots, crafting distinctive architectural details throughout, forging exclusive techniques and finishes, then decorating each room with rare collectibles (both high and low) is the specialty of Sixx Design. Robert and Cortney scour the world for interesting pieces, which they install in every one of their projects.
Their newest projects: Their first hotel, Bungalow on the Jersey shore, a chic surf shack with 24 rooms, a huge success! A new book from Rizzoli, Downtown Chic
and early in 2010, 9 X Design on Bravo, a show that follows Robert and Cortney in their daily design and family life! And a new house at 400 West Street, their most ambitious residential project to date. Whew — they make me tired just reading what they've accomplished! Let's check out five of their favorite things: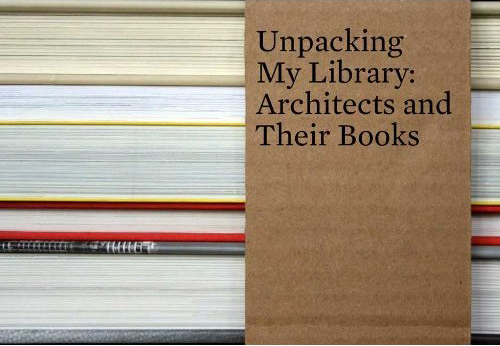 1. Unpacking My Library: Architects and Their Books

So very, very interesting!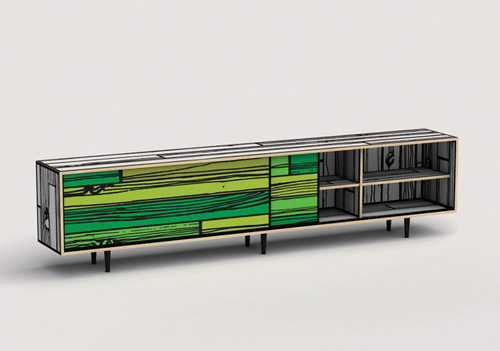 2. Richard Woods sideboard
He did the art installation on the front of our new house at 400 West Street, and we love his aesthetic.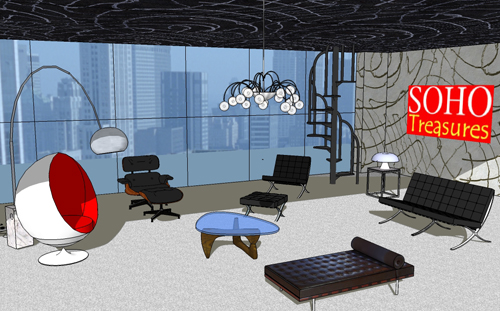 3. Soho Treasures
We find tons of things for our many projects here. There is an amazing selection, really cool things you just don't see around!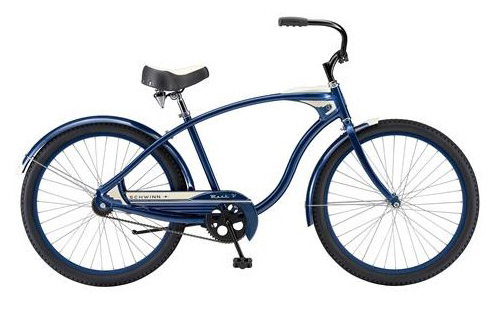 4. Schwinn Beach Cruisers
Because getting across town in a nightmare!
5. Uxua Hotel in Trancoso in Brazil
We have a house in Brazil, in Trancoso, and it is interesting to see how it is growing but still natural and beautiful.

Design From Around The Web