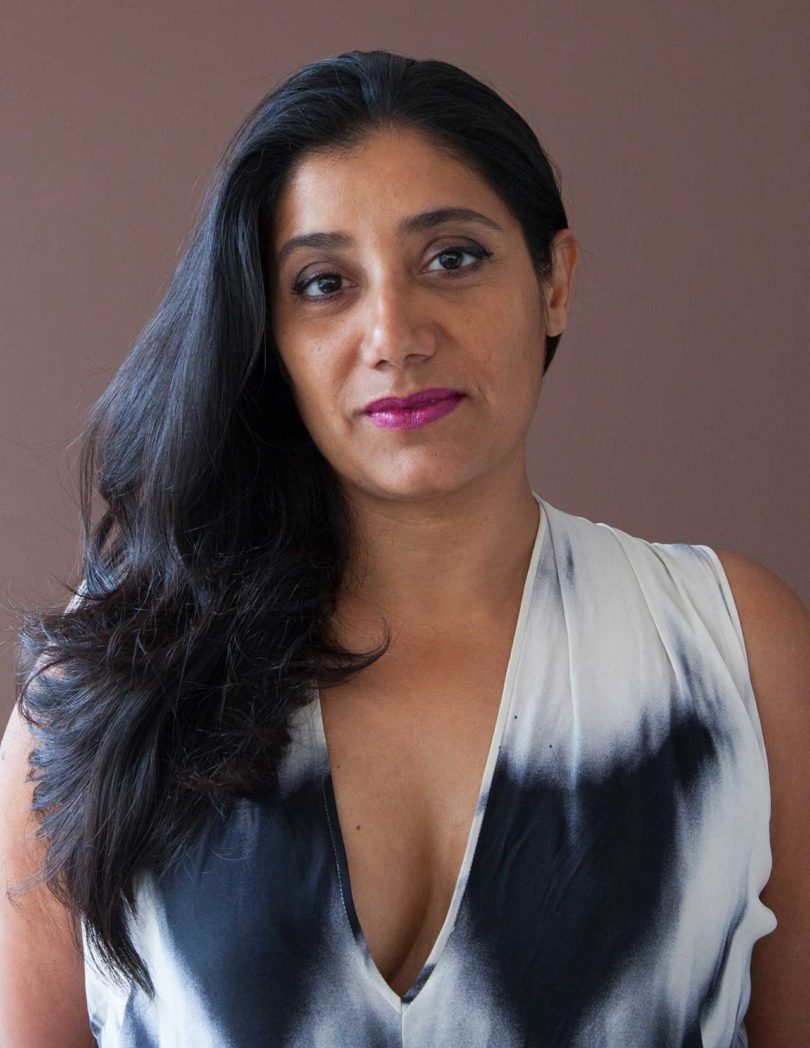 Chennai, India born, New York City based Suchi Reddy founded Reddymade Architecture and Design in 2002 and has steadily grown to become a leader in forward-thinking design, experimenting with both materials and color choices. Their varied commissions exist beyond New York, with projects in Los Angeles, Miami, and even Reddy's place of birth, Chennai. Just recently, the firm completed a temporary installation in Brooklyn's Prospect Park that featured 7,000 spinning pinwheels that filled the mostly green space with mesmerizing blurs of yellow. If that project isn't familiar, you've probably caught glimpses of their work in the pages of New York Times, The Wall Street Journal, Interior Design, Elle Decor, and Architectural Digest India, over the years. Let's see what this architectural force finds inspirational in this week's Friday Five.
1. La Maison de Verre, by Pierre Charreau
Nestled in the depths of the fabled seventh arrondissement of Paris lies one of my favorite works of architecture, the Maison de Verre, by Pierre Charreau. This house, built in the early 1930s, represents to me the complete integration of architecture and design. Uniting the concepts of both privacy and openness, with every detail exquisitely in tune with the structure of the building, it remains a constant reminder of the confluence of beauty and intelligence, and lights my way.
2. "The palace at 4 am", Alberto Giacommetti
One of the reasons I moved to New York was so that I could be close to amazing museums like MoMA and the Met, and one of my absolute delights is this work by Alberto Giacommetti which is in the MoMA's permanent collection. An exquisite sculpture, it resonated deeply with me the first time I saw it as a tourist in New York City and it remains one of the delights that I continue to visit. It portrays emotion in architecture, and with its spareness and minimal lines, continues to inspire my architectural thinking.
3. The Terme in Vals, by Peter Zumthor
I believe that this is a place that everyone should try to visit at least once in their lifetime. Built into the Swiss hillside, out of the natural stone of the region and designed as public baths for the townspeople with a hotel component for visitors, it's a tour de force of minimalist architecture. Swimming in the pools, transitioning from indoor to outdoor with the Alps in the background, under a moonlit sky, is an unforgettable experience. The architecture re-introduces one to one's body in a way that is so beautiful.
4. "Proportio" by Axel Vervoordt at the Palazzo Fortuny
This masterful show was based on two elements of architecture and design that I look to constantly: proportion, and the meaningful juxtaposition of art and design. Axel created an incredible series of rooms with wonderful objects and art, paired thoughtfully, to create a gorgeous experience.
I love this approach both to life and to design, it is the synergy that, for me, sustains creativity.
5. Japanese Shibori textiles
I'm an avid collector of beautiful textiles, and given my Indian heritage I guess that's not too surprising.
One of my favorite types of textiles is the Japanese technique of tie-dying called shibori. Dating from the 8th century, it involves using a series of architectural manipulations on fabric like pleating, folding, etc., and dying it to create patterns. A craft that has been honed for centuries, the fabric it produces never ceases to invoke a sense of wonder in me.