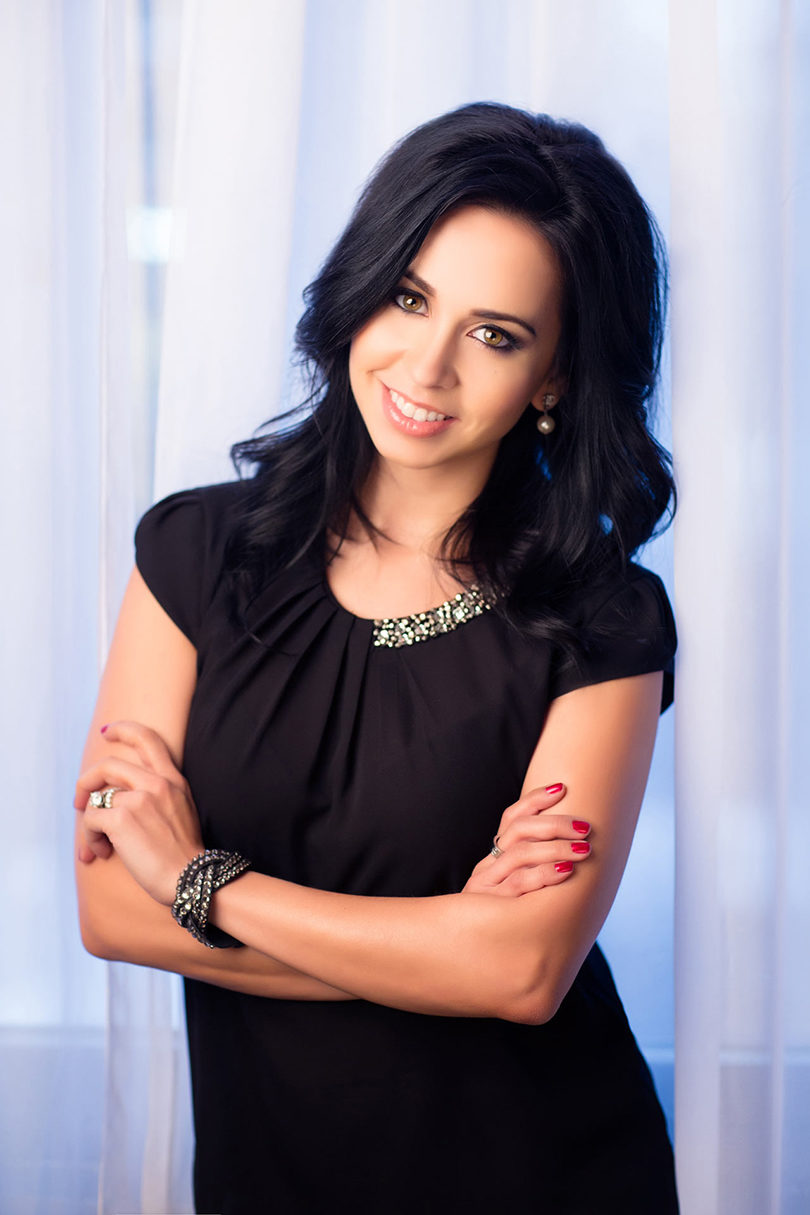 Award-winning interior designer, lifestyle expert, TV personality, and brand ambassador Vanessa Deleon opened the doors of her eponymous company, Vanessa Deleon Associates (VDA), in 2000. VDA specializes in residential, commercial, and hospitality interior design across the East Coast, but that's not where Vanessa got her start. That would be at her family's furniture business in Secaucus, NJ where her love for design began. From there she earned a degree in interior design and launched VDA, which has now been in business for over 18 years. Deleon's tailored approach to design draws upon her Cuban roots and a love for the Art Deco heritage there. That, along with her fashion-forward sensibility landed her on HGTV's Design Star along with a slew of other television appearances. Today Deleon can be found working on design projects, branding and licensing ventures, gracing screens across the U.S., donating her time by styling and/or designing for Designer Show Houses, or fine tuning the design of her own home, a luxurious ground-up build in New Jersey. Today she's sharing her favorites on Friday Five.
1. Time spent with family
No matter how busy I get or how much I need to get done, there is nothing more important to me than making time to surround myself with family.
2. Hermes Avalon Throw Blanket
After a long day at work and an altogether busy schedule, I look forward to sitting by the fireplace in our family room. I wrap myself in my luxuriously cozy Hermes blanket, sip an aromatic cup of ginger tea, and think about how right the Danes are—everyone should bring more hygge into their daily life.
3. Brownstone Pancake Factory
Coffee is a big part of my life—it's helped me persevere through late night project installations. It's also been a source of comfort and a great excuse to get together and connect with friends and family. And yes, I must admit, I'm addicted to iced lattes with almond milk from my favorite eatery and café: Brownstone Pancake Factory, in Edgewater, NJ.
4. Honeywell Smart Home Security System
Technological bliss really is a thing. The Honeywell Smart Home Security System is not only intuitive but allows me to feel confident in the safety of my family and home. It also includes Amazon's Alexa—allowing me to check the weather, shop, play music, etc.—all before I have even had my morning coffee. Honeywell also indulges me when I miss my little bundle of joy—a quick peek at my phone and I can watch him frolicking with our miniature Yorkie and relishing the day. I really never imagined technology could add so much convenience to my life.
5. SPANX
It's been hard to get in shape after recently having my baby. I tried on all kinds of pants that are supposed to tuck in the belly area or slim you down to no avail. Finally, I tried a new avenue and my mom came out and asked me if I was doing sit-ups—she thought my belly had disappeared! I, of course, was in heaven. I've been using Spanx leggings, as they nicely contour and shape my belly. She cheekily replied, "Well I am still trying to get rid of my belly after having you, I think I'll need a dozen of those Spanx pants."