New York City-based textiles and design company, ZAK+FOX is headed by Zak Profera, with help from his trusty Shiba Inu, Shinji. The textile collection, composed of 10 designs, is defined by an aesthetic that is warm, modern, and eclectic. His work draws influence from his early studies of conceptual art at the San Francisco Art Institute, as well as his recent international treks — from the outskirts of Istanbul in search of vintage finds, to the depths of the Black Forest for an open-air expedition. As for "Fox," he says, "I loved the idea of a boy and his dog traversing the globe, unearthing ancient treasures." In this week's Friday Five, we can see where the pair finds inspiration.
1. Emmylou Harris – Wrecking Ball

One of my top five albums of all time, if not the top. I listen to this obsessively, whether I'm feeling meditative, inspired, or sad. Emmylou Harris and producer Daniel Lanois create an album of siren songs that are transcendent and hypnotic; the raw purity of her voice, married with the ethereal sound that Lanois is known for, is heart-wrenching and magical.
2. A.P.C. Jeans
I have a daily uniform that I stick to, which doesn't stray far from the realm of a black T-shirt, jeans, and sneakers. It's perhaps the only thing I feel comfortable in, no matter where I am. I'm devoted to my A.P.C. jeans, which are comically stiff when you purchase them, and perfectly snug after a few weeks of use. I buy them from Mr. Porter, which is my favorite place to shop.
3. Adolf Loos' "Knieschwimmer" Chair
I have to admit that I hadn't known about this chair previously, but when my neighbor purchased one and invited me to come take a peek, I immediately became obsessed. Despite Loos' Austrian roots, its bizarre shape and proportions are taken from a 19th century English design (or so I was told). I think it is completely bananas, and I desperately want one in my own home.
4. Hungry Ghost
 have long been of a fan of photographer Andrea Gentl's work. Her ridiculously gorgeous food and travel blog, Hungry Ghost, constantly has my heart aflutter. It is simply spectacular, filled with recipes for incredibly delicious things like elderflower-infused vodka and wild mushroom miso broth. I want to live in her world.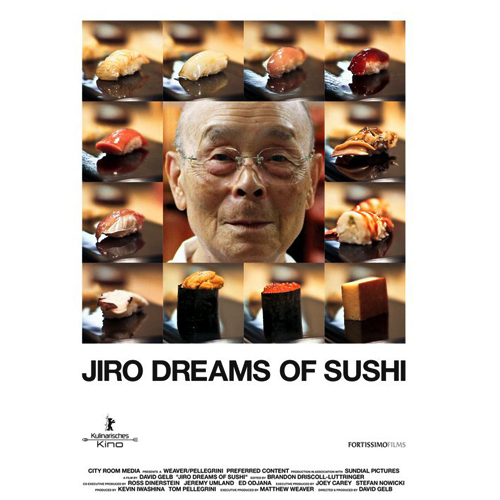 5. Documentary Films
I either have the attention span of a goldfish, or I'm just difficult to impress — likely a combination. I rarely sit still for movies, but an emotionally driven documentary will always catch my eye. People are so complex; it's an incredible and fortunate experience to watch authentic characters unfold before your very eyes. I had always called My Architect my favorite documentary, but the new Jiro Dreams of Sushi may overtake the throne.