Fritz Hansen's Latest Elevates Iconic Originals + Revitalized Classics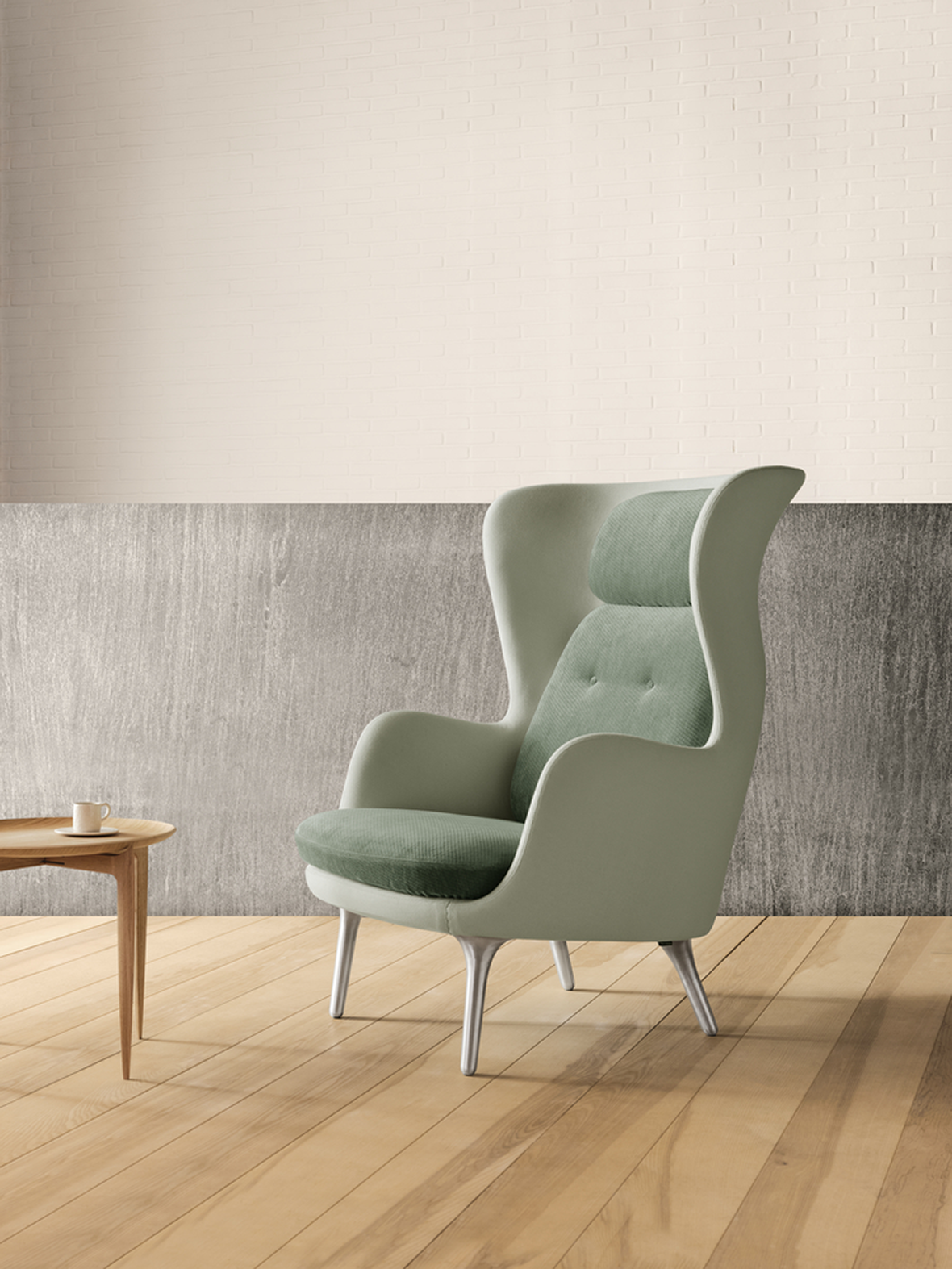 Fritz Hansen's Latest Elevates Iconic Originals + Revitalized Classics
1/18 Photos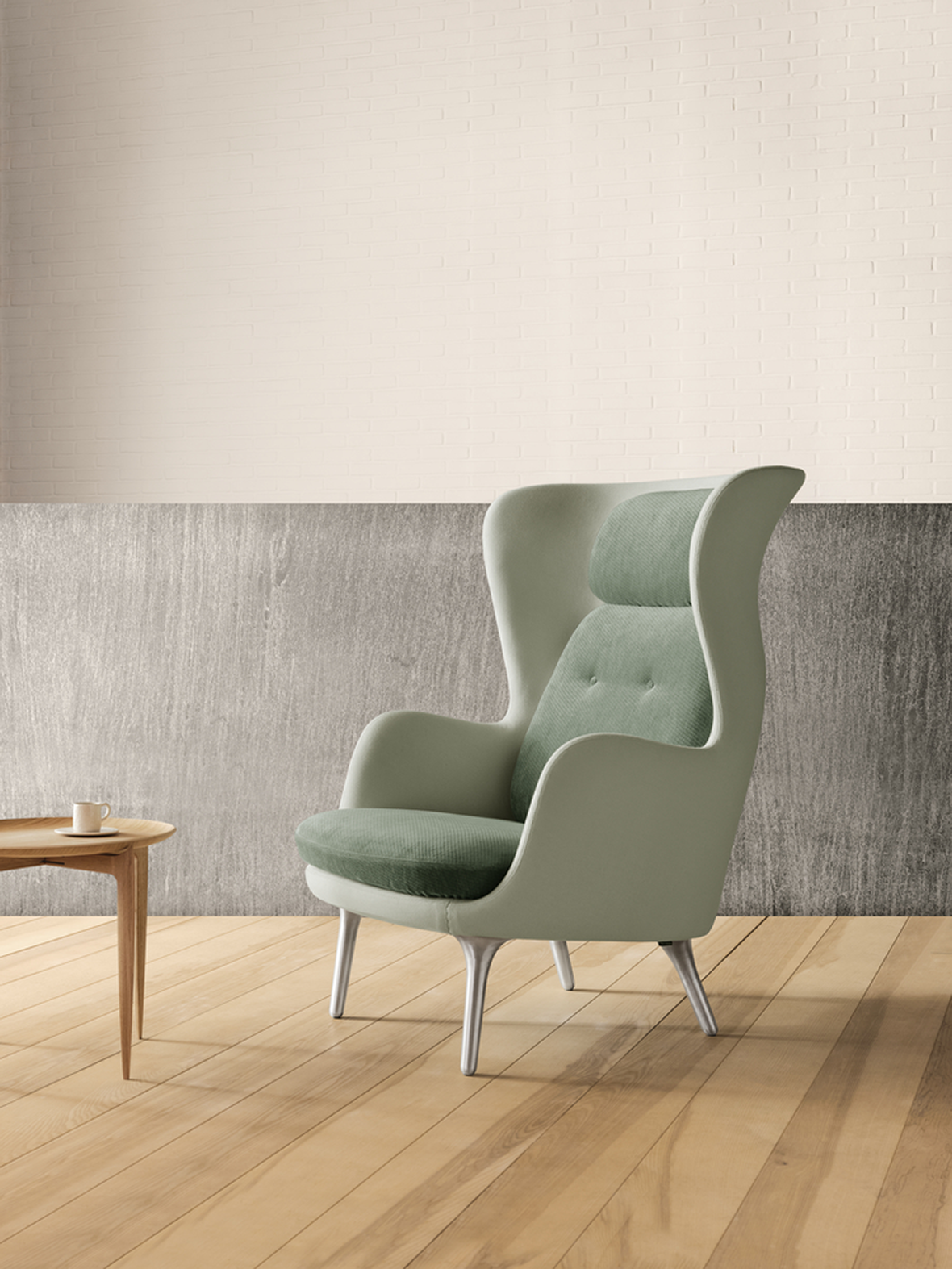 2/18 Photos
3/18 Photos
4/18 Photos
5/18 Photos
6/18 Photos
7/18 Photos
8/18 Photos
9/18 Photos
10/18 Photos
11/18 Photos
12/18 Photos
13/18 Photos
14/18 Photos
15/18 Photos
16/18 Photos
17/18 Photos
18/18 Photos
Creating modern furniture since 1872, renowned design brand Fritz Hansen has shaped the world's idea of what Danish design looks like. In the midst of celebrating their 150th anniversary, they've released a collection of iconic originals and revitalized classics, offering up new options through finishes, fabrics, and colorways. Accessories, lighting, furniture, and more have been elevated yet again, and are sure to be around for generations to come.
Arne Jacobsen's AJ Cushions are now available in new contemporary, earthy colors that feature elevated patterns. The pillows' soft appeal and comfort factor add texture to any space worth lounging in. The patterns are graphic and minimal: Vertigo is an abstract, geometric pattern, Tassel is an asymmetrical pattern with a relaxed expression, and Trapez features a tessellated design. AJ Cushions are now available in Sand, Pale Green, and Earth Brown.
Jørn Utzon's architectural Concert light, that combines architecture and lighting, is now available with a semi-matte black finish. Handcrafted in lightweight aluminum, its four curvilinear shades and parabola soften and diffuse the light, giving off glare-free illumination. Concert is available in two sizes, bringing together beauty and function in equal parts.
Meanwhile, the brand's versatile Dot Stool has been released in a new and exclusive upholstery fabric. Available in two palette options designed by Raf Simons for Kvadrat, Ria 111 is a pale grey base with tones of winter white and lavender, while Ria 241 has a charcoal base with the same shades. The Warm Graphite frame of the stackable classic offsets the colors and three-dimensional texture, giving you a lightweight seating option that can be used anywhere it's needed.
Arne Jacobsen's Egg table first showed up in 1952, and has been adorning kitchens, dining rooms, and offices ever since. Originally released in teak and rosewood, the elliptical table now comes in FSC-certified walnut veneer. Three polished chrome legs help to ensure a relaxed, intimate seating area where no two people face one another directly. While designed to accommodate three Ant chairs, there's room to comfortably seat more.
Jaime Hayon's Ikebana vase is now available in stainless steel, ready to show off each and every stem. Available in three shapes, its design was inspired by the ancient Japanese art of flowering arranging – that's right, ikebana. The mouth-blown glass and metal vase will bring out the best in everything from roses to weeds.
Designed by Christian Dell in the late 1930s, the Bauhaus-inspired Kaiser idell series of lighting has been introduced in a new color: Easy Grey. Fritz Hansen is now adding the modern, matte option to the 6722-P pendant and 6718-W scissor lamp. Soft with a warm touch, Easy Grey calls attention to the details of each design, including their brass details and world-patented swivel joint.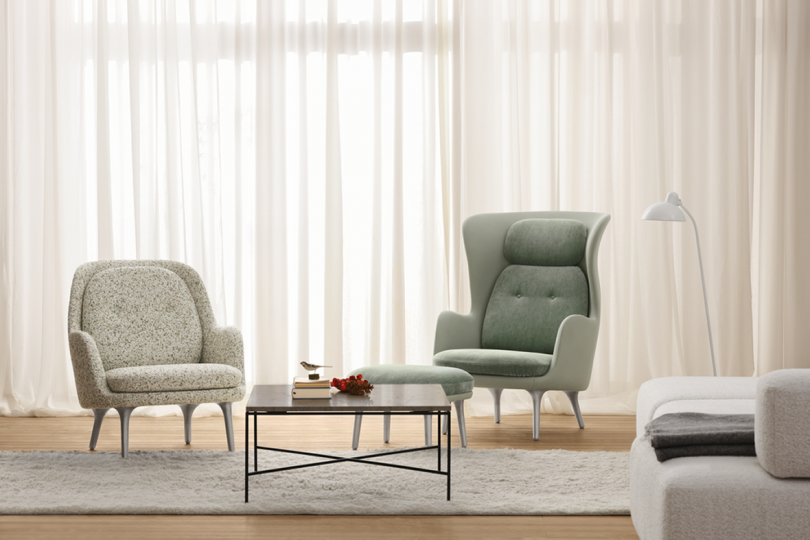 The Ro and Fri loungers have been taken to the next level, courtesy of a curated collection of fabrics. Chosen by Jaime Hayon, the contemporary, colorful options were inspired by his travels to Thailand. Exclusive premium upholstery fabrics accentuate the chairs' frames and cushions, and are offered in shades ranging from subdued to statement making. Atom – designed by Raf Simons for Kvadrat – is a bold, wool-blend bouclé with a speckled appearance. Worsted wool Steelcut is a classic fabric in a new combination with tonal colors lending subtle, durable texture. The gently ribbed chenille Nabis accentuates the chairs with its parallel ribbed pattern and tactile finish.
To learn more about Fritz Hansen's latest collections, visit fritzhansen.com.