Froc is a new high chair by Slovenian company Rimarket and design studio Gigodesign. But not only is this a nice-looking high chair, it's also adjustable in more than one way: the seat and footrest heights and the backrest position are all able to be adjusted.
The removable safety belt will keep babies and toddler safe but when removed, make older kids feel like they're sitting at the table like an adult (until they're 10). The solid leg with four extensions keeps the chair nice and sturdy, too.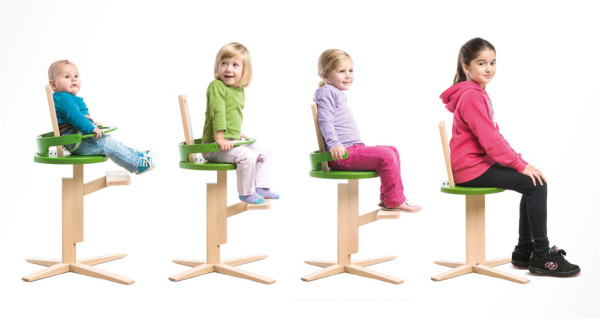 Froc is available in five different colors (green, blue, orange, white and purple) and you can buy it online at froc.si.