Denoe BCN Design is the design duo of Noé, industrial designer and Maria José, a graphic and interior designer who make colorful products that are both simple and playful. Based in Barcelona, they take inspiration from everyday objects and try to think of how to use them in different ways, such as using pencils as hooks or birdcages as lampshades.
Above: Fyl is a simple, stackable chair with a colorful outline that surrounds a bent sheet of metal.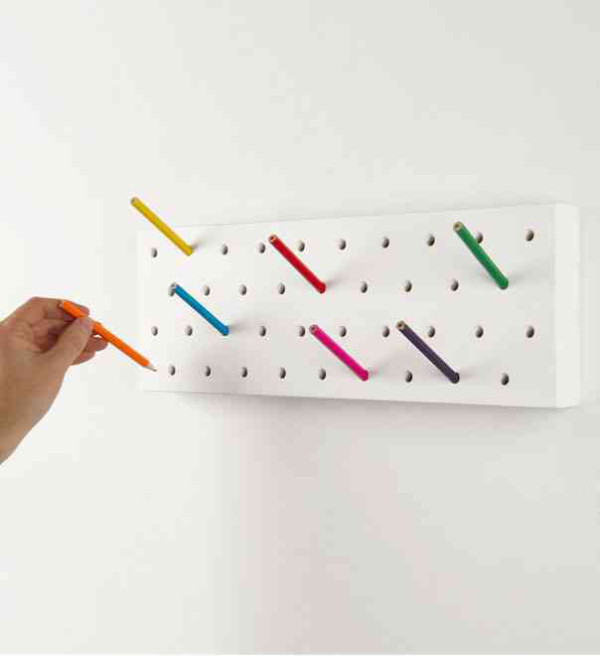 Pennxero is a modular storage system that uses pencils instead of hooks to keep your items organized.
Denoe says, "Because design is not just the object that is projected, is everything that it entails. Like people, spaces, and how they interact with each other."
Gipsy is a very simply almost-backless barstool that is lightweight and colorful.
Zeen is a fun rocking chair that has a built-in magazine/book nook in its seat.
Nuus is inspired by roots and ropes that have historically held things together.
Pyo is an exposed bulb lamp with a playful birdcage-shaped shade.
Maka is a beach chair- inspired indoor lounge so you can have a day at the beach, anywhere.