Designed by Maryam Pousti, of Studio Pousti, the CHEFT Collection is a series of furniture pieces that were inspired by Persian architectural patterns seen on domes and traditional houses. This collection of objects utilizes certain patterns as part of the geometrical structure, as well as a design element. Each piece is constructed of flat materials that fit together without any glue or screws.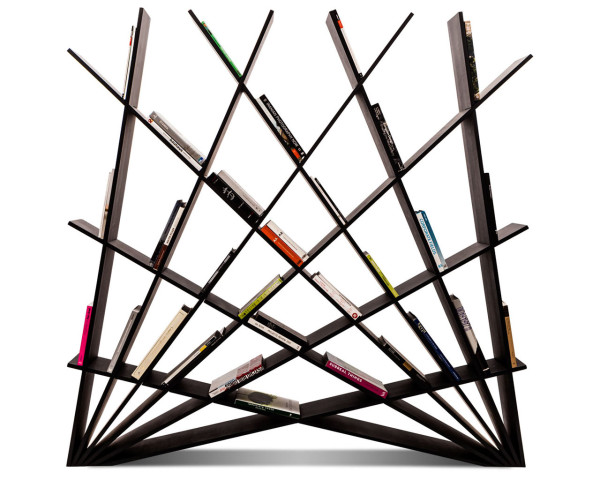 The bookshelf is made from 12 interlocking elements that fit together to become a self supporting structure.
The table is made from four interlocking elements that support a glass top.
The kitchen stools are made from three interlocking elements.