Recent RISD graduate Erica Sellers came up with a unique project to pursue her senior year that explored soundwaves. Sellers created a way to represent soundwaves in three-dimensional form in this chair and table and the results are most impressive.
Beginning with a song ("Symphonia IX" by Grimes*) and using music software, Sellers took the curves and oscillations that were originally in two-dimensional form and converted them into three-dimensional form using the modeling software Rhino 5.0. The digital 3D surfaces were then converted into files for a CNC machine to do its thing. The machine milled large wood panels that became the surfaces for the tabletop and chair.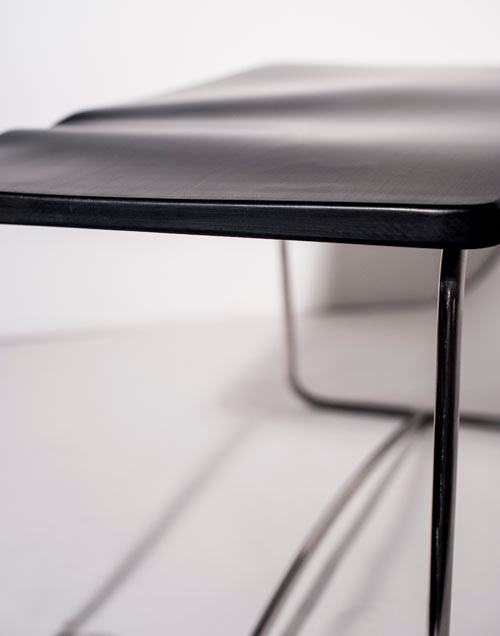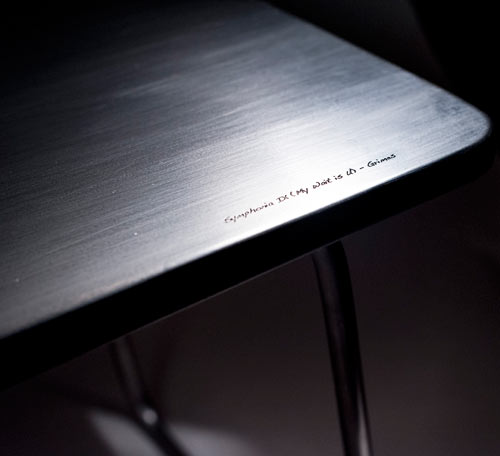 The name of the song is laser cut into the surface.

Process shot in wax
Kind of unrelated, but check out Grimes' amazing video performance on KEXP of "Symphonia IX".