Designed by Reza Aliabadi of atelier rzlbd, the 6000-square-foot Gallery House is located in the northern edge of Toronto. It's a single family home that takes its cues from institutional architecture where all of the rooms connect off of a long hallway or galleria. The space acts as the spine of the house, allowing the rooms to face in such a way that they have northern and southern exposures, along with views.
The exterior of the main floor appears as different white boxes that extend out by various amounts. These are the separate rooms on the inside. The top floor is covered in horizontal wood slats while the basement is covered in a dark stone. Having the three floors broken up with different colored materials gives the house a unique look and definitely makes it appear less massive.
The house is situated on a slope causing the basement to be partially sunken, giving the back part of the basement views of the backyard.
The long galleria that connects all of the interior rooms.
The mostly white interior contrasts with the super dark wood flooring, keeping the overall scheme neutral.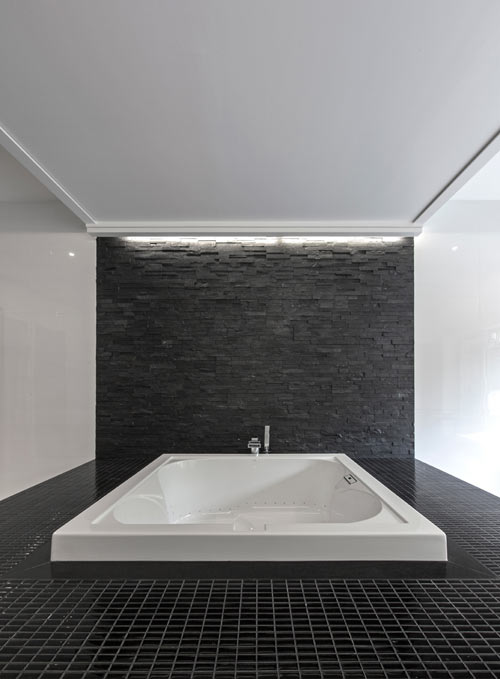 Photos by borXu Design
.

Design From Around The Web