Gantri's 3D-Printed Lights by Chris Granneberg Feature a Simple Twist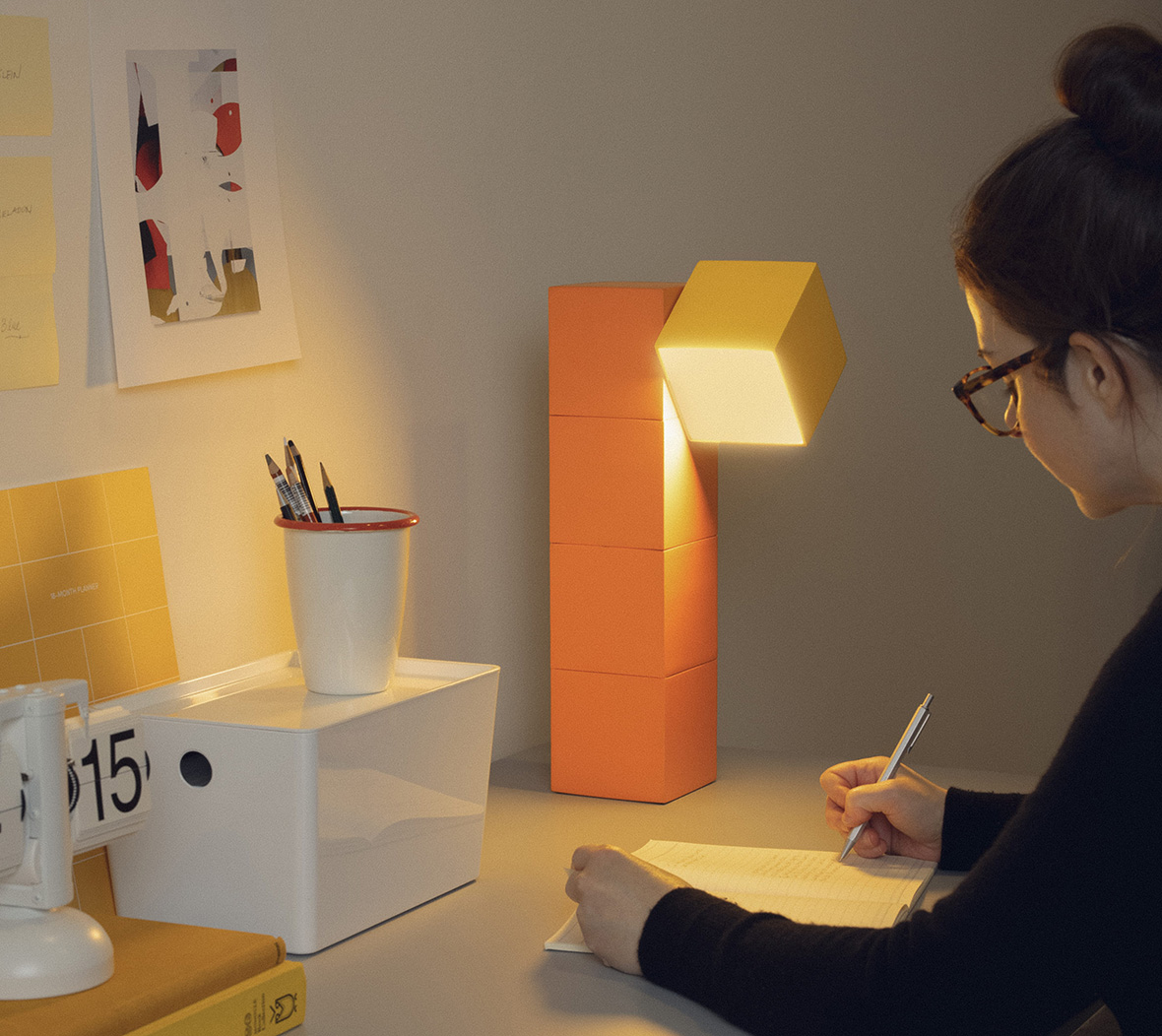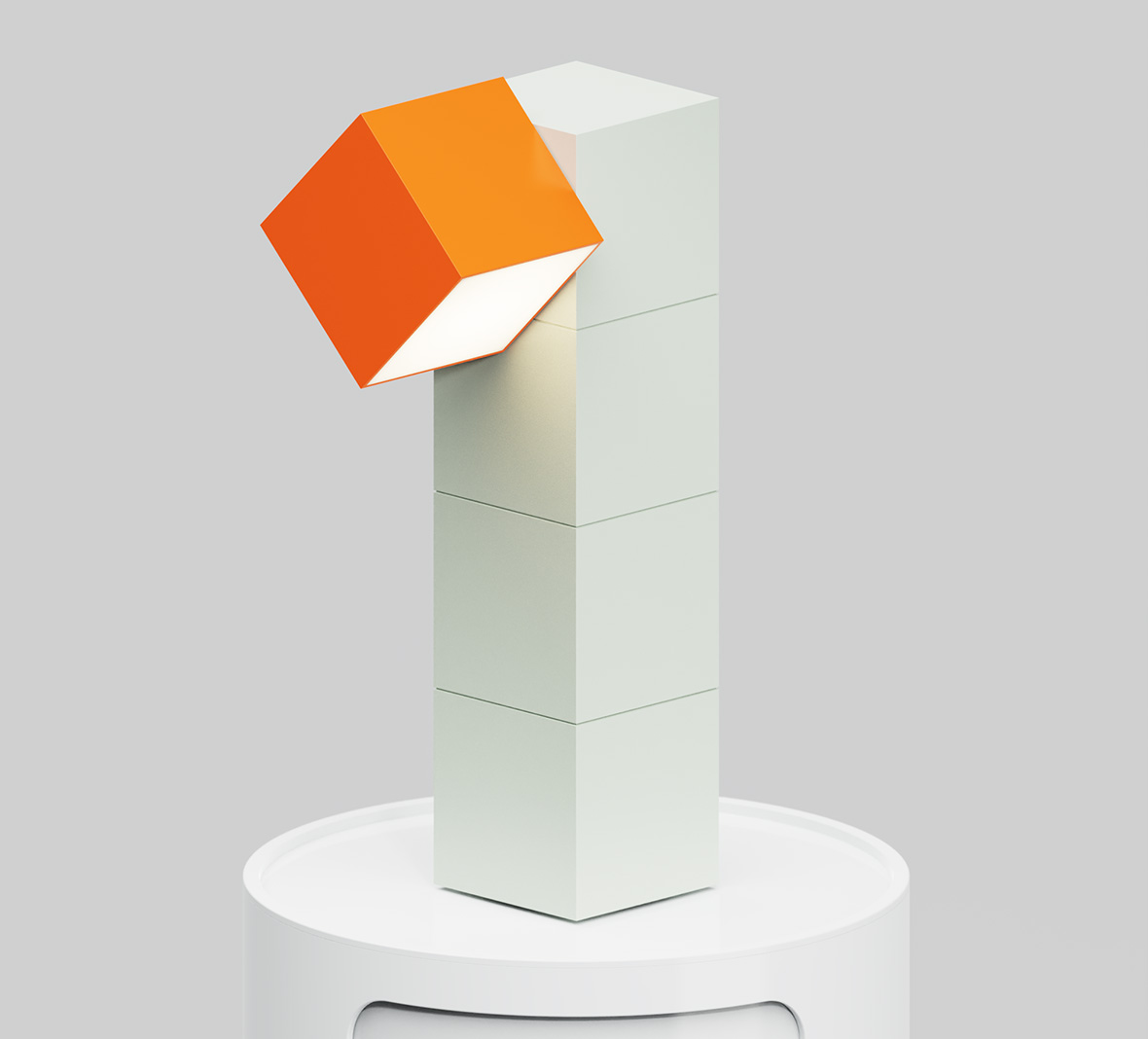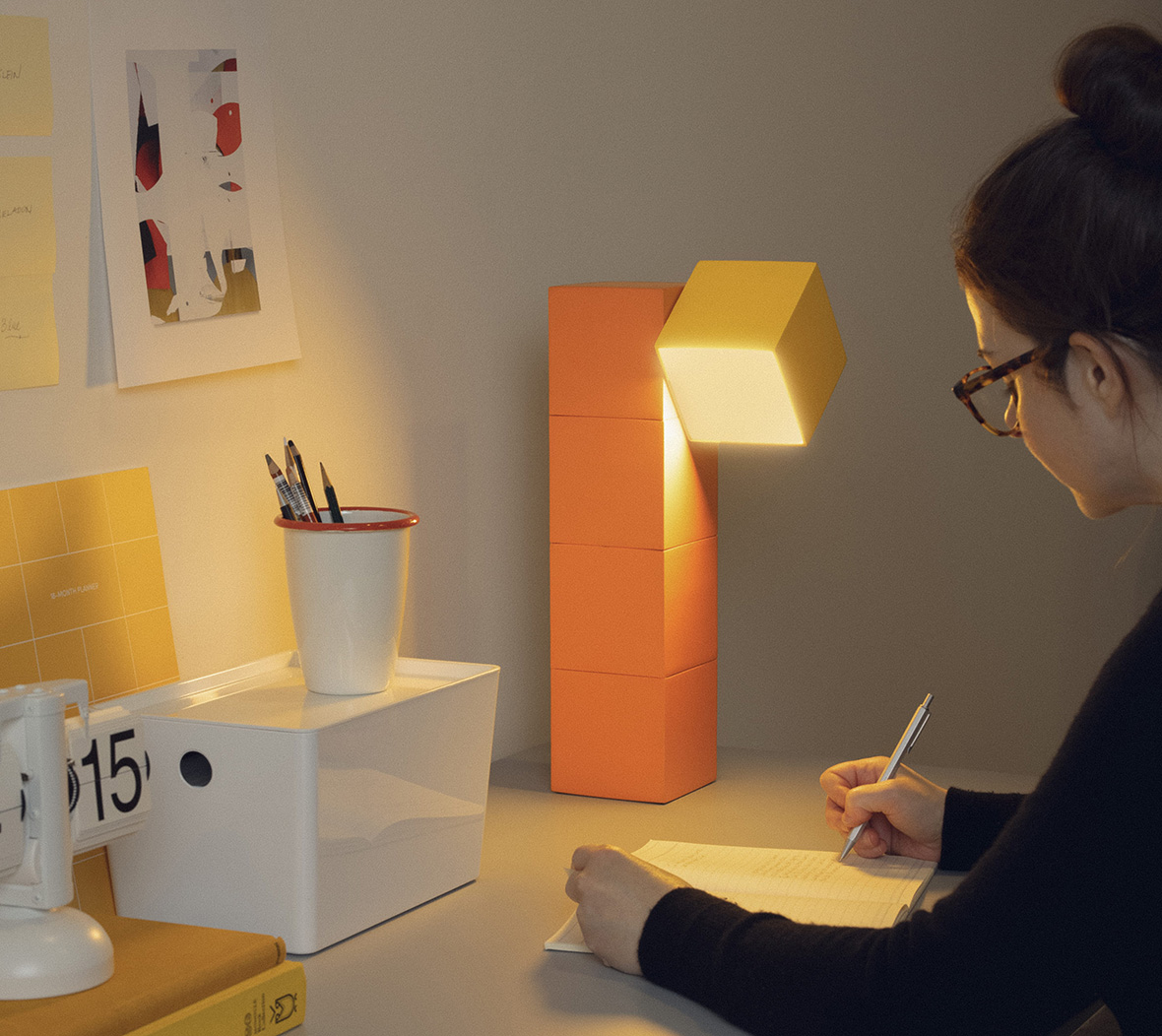 Gantri's 3D-Printed Lights by Chris Granneberg Feature a Simple Twist
1/7 Photos
2/7 Photos
3/7 Photos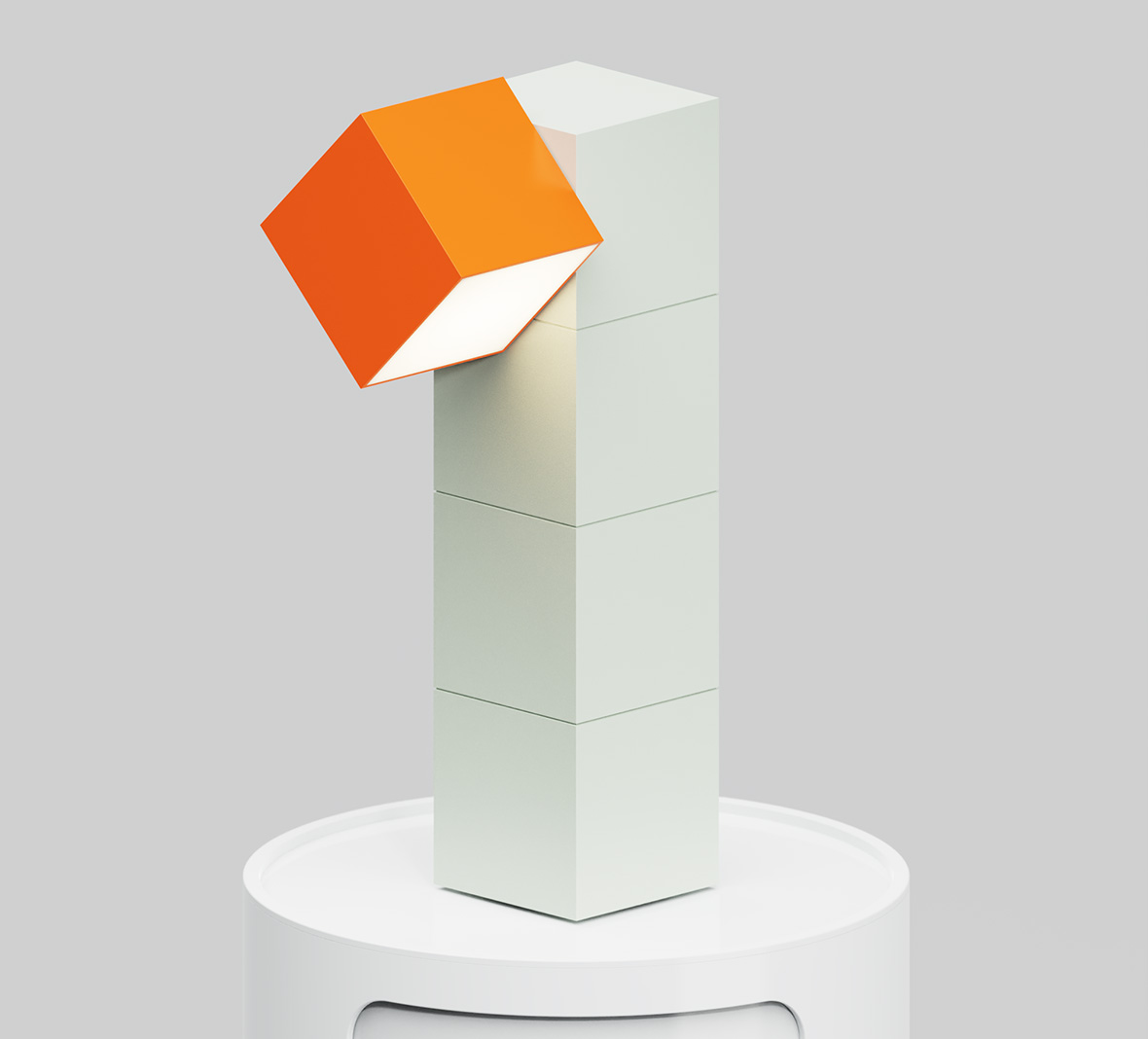 4/7 Photos
5/7 Photos
6/7 Photos
7/7 Photos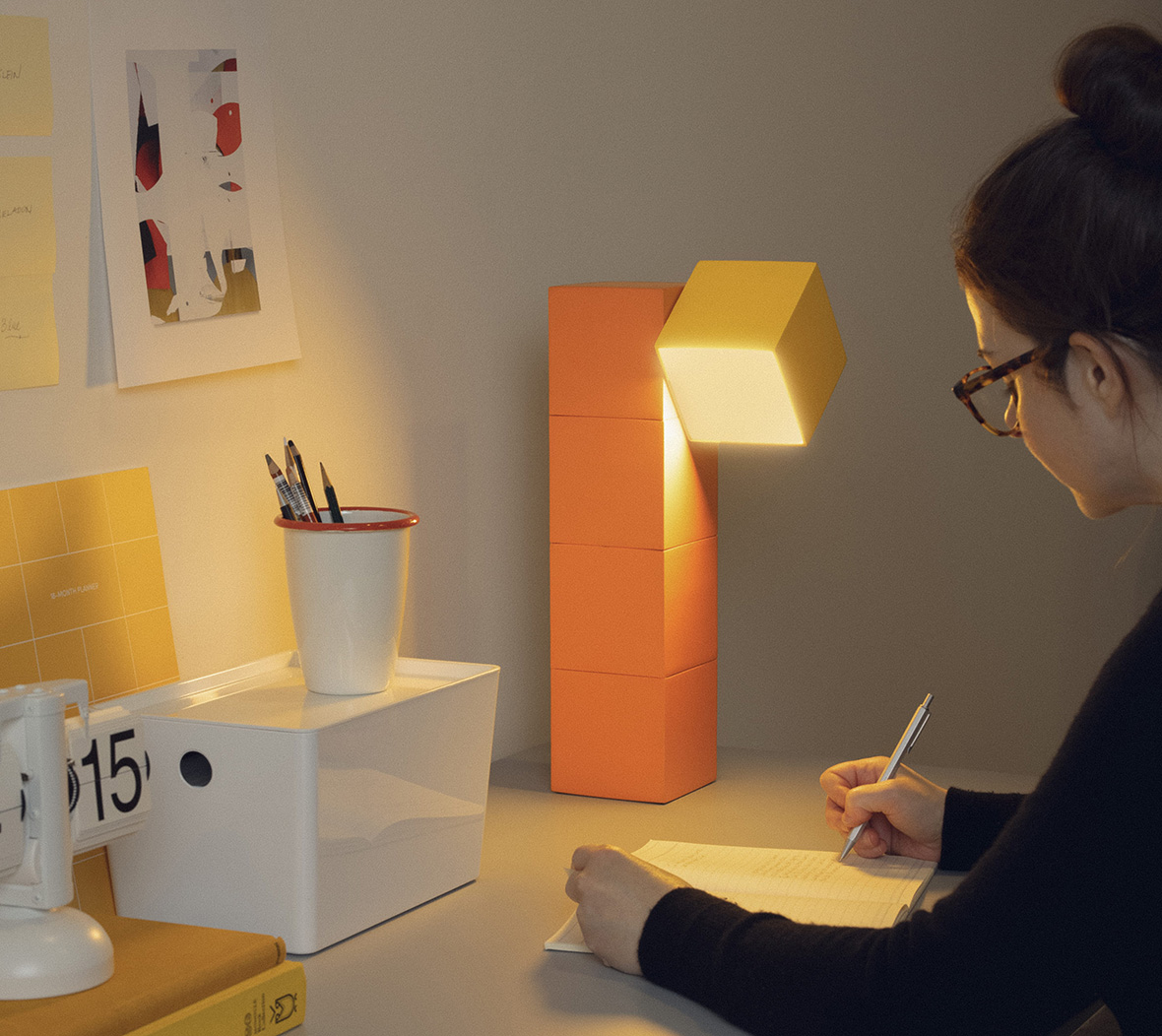 Graphic designer Paula Scher once attributed the importance of play in opening the doorways to creativity. "I play when I design." Unencumbered by prescriptive expectations, possibilities, often simple and easily overlooked become obvious. It's a sentiment similarly drummed up while reviewing industrial designer Chris Granneberg's collection of lighting designed for Gantri, a joyfully fun collection of colorful cubes offering a literal twist in form in service of function.
The easiest way to add joy to someone's life is through color.
The childlike spirit effused by Granneberg's design is rare in the task light category, where the proposition of serious work for serious people too often results in seriously staid designs. The simple, compact shapes of the Analog collection were inspired by the designer's daughter's LEGO collection, and whose propensity to anthropomorphize the IKEA FREKVENS inspired the "authentically playful" trio of lights. The result lands somewhere in-between the nexus of plaything, the ethos of Eames designs, and a Lightolier Lytegem.
"I stacked 10cm cubes into a directional task light, wall light, and floor light and rendered them in happy colors," explains Granneberg, "I imagine the collection would be 3D printed."
Occasionally wishes are granted. In this case Granneberg's concept was brought to 3D-printed life by sustainable lighting brand Gantri in the form of a task light, floor light, and wall light, each design revolving around a 360-degrees rotating light cube feature capturing the playful spirit of the designer's daughter, and now available for all of us to illuminate our inner child… even when attempting to complete the tasks of adulthood.
This post contains affiliate links, so if you make a purchase from an affiliate link, we earn a commission. Thanks for supporting Design Milk!