The Gear Ring by Kinekt Design has a cool design, but the cool factor is taken to a whole new level when you realize that the gears actually turn!
For those of you who fidget, this is like a gold mine. Kinekt offers ten different ring sizes 5 to 14 for both men and women and size 15 is coming soon! They also stand behind their product offering a lifetime warranty.
Keep reading to see the video.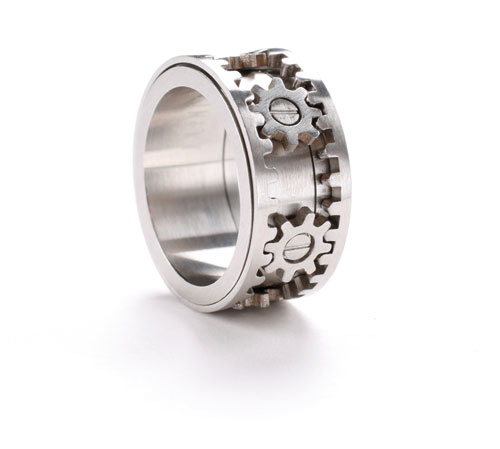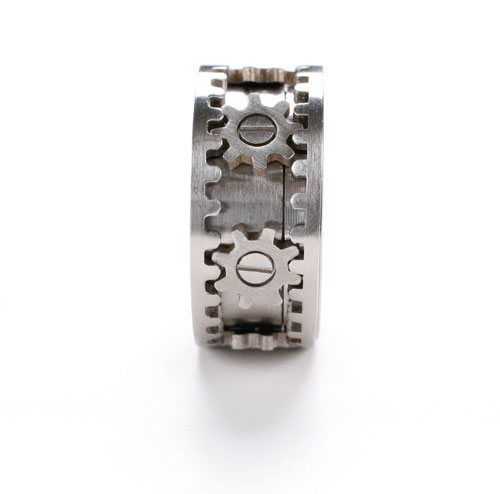 Watch it in action: