5mm.studio has designed a line of furniture including two new, minimalist dining tables, each with solid oak wood tops and thin, but strong, powder coated steel legs. The architect-founded, Krakow-based studio brings their love of architecture to all of their table designs.
The two dining tables have simple forms that are made from solid materials, like steel and oak. The tops are finished with a hard wax oil that creates a smooth and durable surface. This table sits on X shaped legs.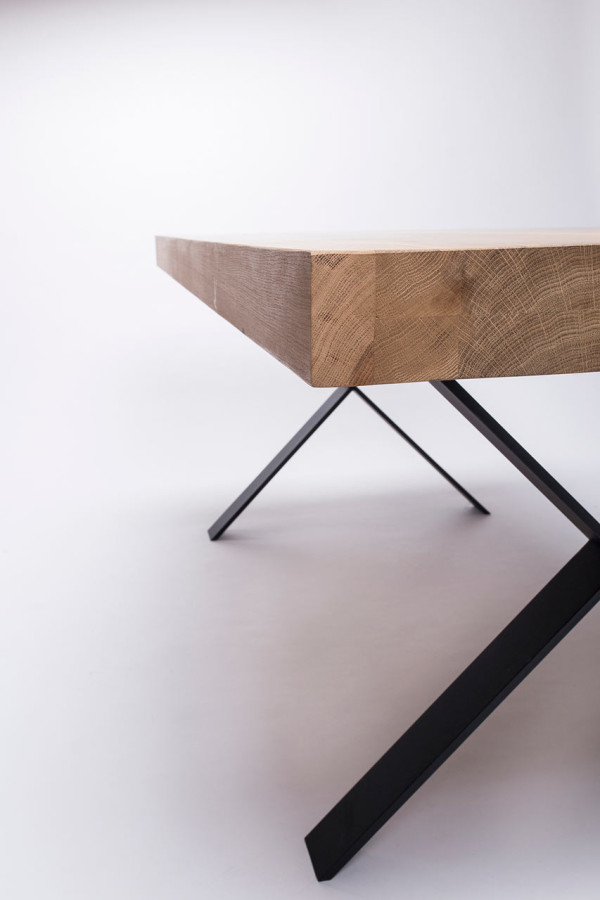 The other dining table rests on /\ shaped legs.
The C coffee table is made from a powder coated steel, C-shaped structure with a top made of laminated oak.
The U coffee table has a solid oak top that sits on a U-shaped, powder coated steel frame.
The DD table is made 100% out of powder coated steel in a selection of colors.