ALPI, known for their decorative wood veneers, invited the Swedish design duo Front to be a part of their Designer Collections. The pair created two original designs, Drapery Wood and Grid Wood, which bring a contemporary spin to the centuries-old art of inlays and wood veneers.
Drapery Wood is a two-tone veneer composed of strips of alternating squares that are slightly offset to create the illusion of wave-like movement, much like drapery.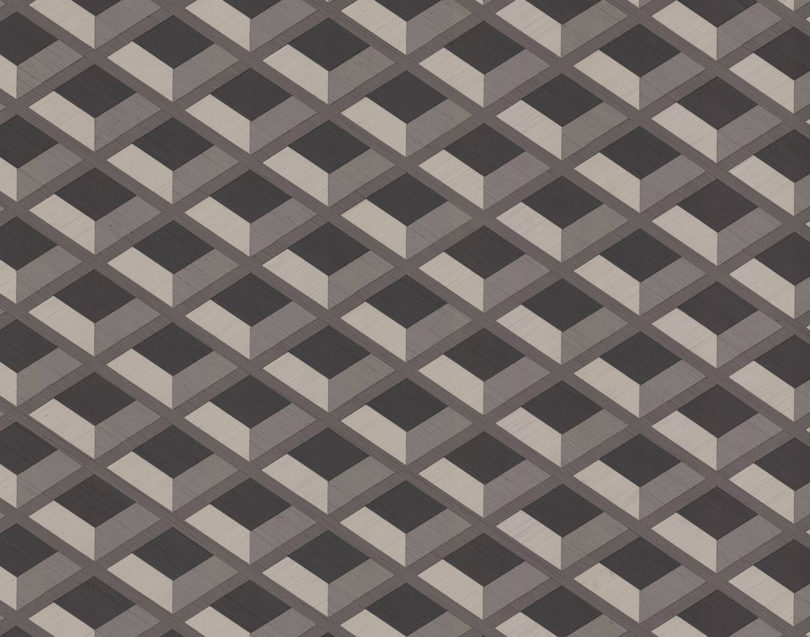 Grid Wood was inspired by an old reticular structure pattern that feels as if you're looking up at a gridded roof on a pergola. The inlay pattern uses four types of wood in four colors that result in a three-dimensional illusion.
Photos by Federico Cedrone.