Spanish firm Monoculo Design Studio's Bee Apis wood tiles allow you to create any kind of design you want on your wall. These modular tiles come in either a faceted or a flat design, and are available in cedar or beechwood. Each of the faceted tiles are one of a kind so your wall design will be completely unique.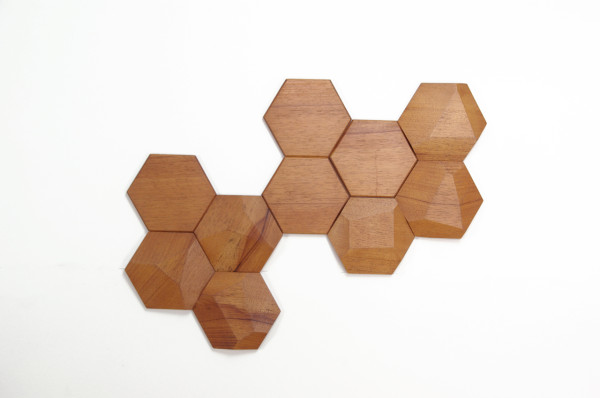 The tiles come in sets of 6, 12, or 24 so you can choose just how large or small you want your wall composition to be. Mix the wood colors up or switch between the flat or faceted to get even more creative.
They easily install with double face tape or mounting adhesive so they can be removed with no trouble at all.