From 1954-1958, George Nelson designed and built a house in Kalamazoo, Michigan for his close friends, the Kirkpatricks. Over the course of those four years, Nelson worked with his associate Gordon Chadwick to come up with the highly personalized design. Now, 55 years later, the home is completely livable and contemporary after a ten year effort to restore the home, complete with its original details, by the most recent owner, David Corner.
Nelson made sure to factor in open spaces with plenty of natural light. In the living and dining area, he incorporated an arc of recessed lighting that followed the lines of a custom sofa he had made for the house. Nelson's most notable priority was "livability" and the home certainly stands up in modern times, just like it did then.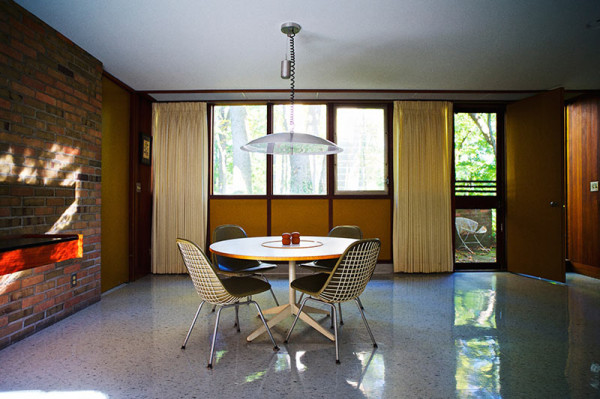 On the other side of the living room is the dining room that has Eames Wire Chairs and a Nelson Table. The pendant light was recreated based on original drawings and photographs.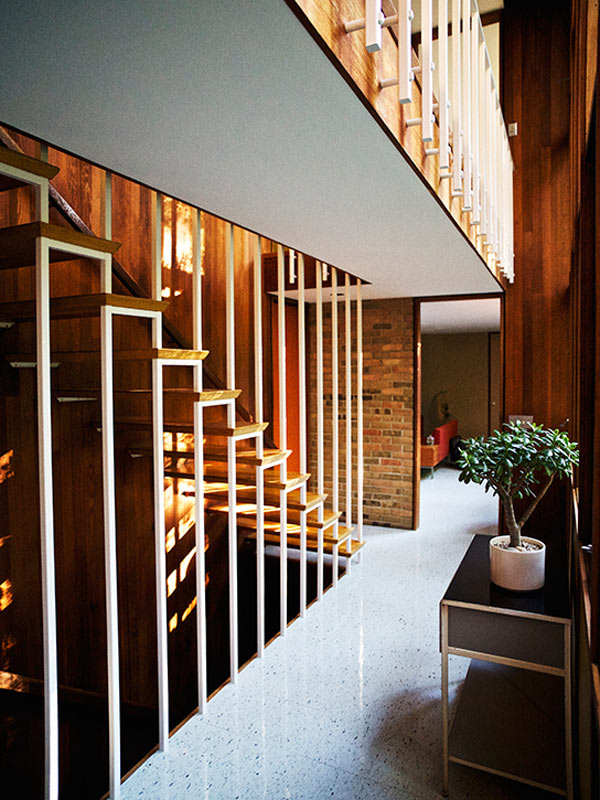 The homeowner did extensive research when restoring the home, making sure to perfect every last detail, including the original color scheme.
The home is filled with current and vintage pieces of Herman Miller furniture that you can spot throughout. Nelson even prototyped furniture through the building phase of the house using them as "guinea pigs" for future furniture designs.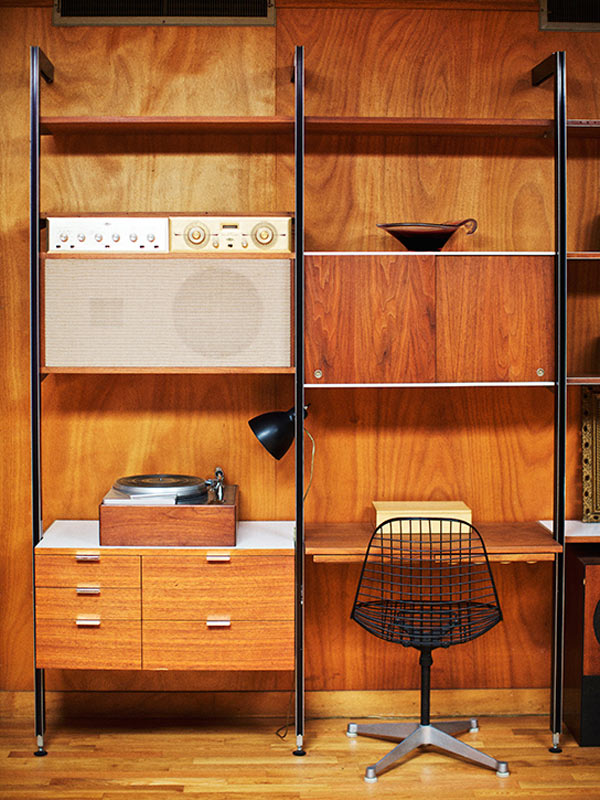 Photos by Paul Barbera, courtesy of Herman Miller.