Gerhard Richter Surprises the Art World Again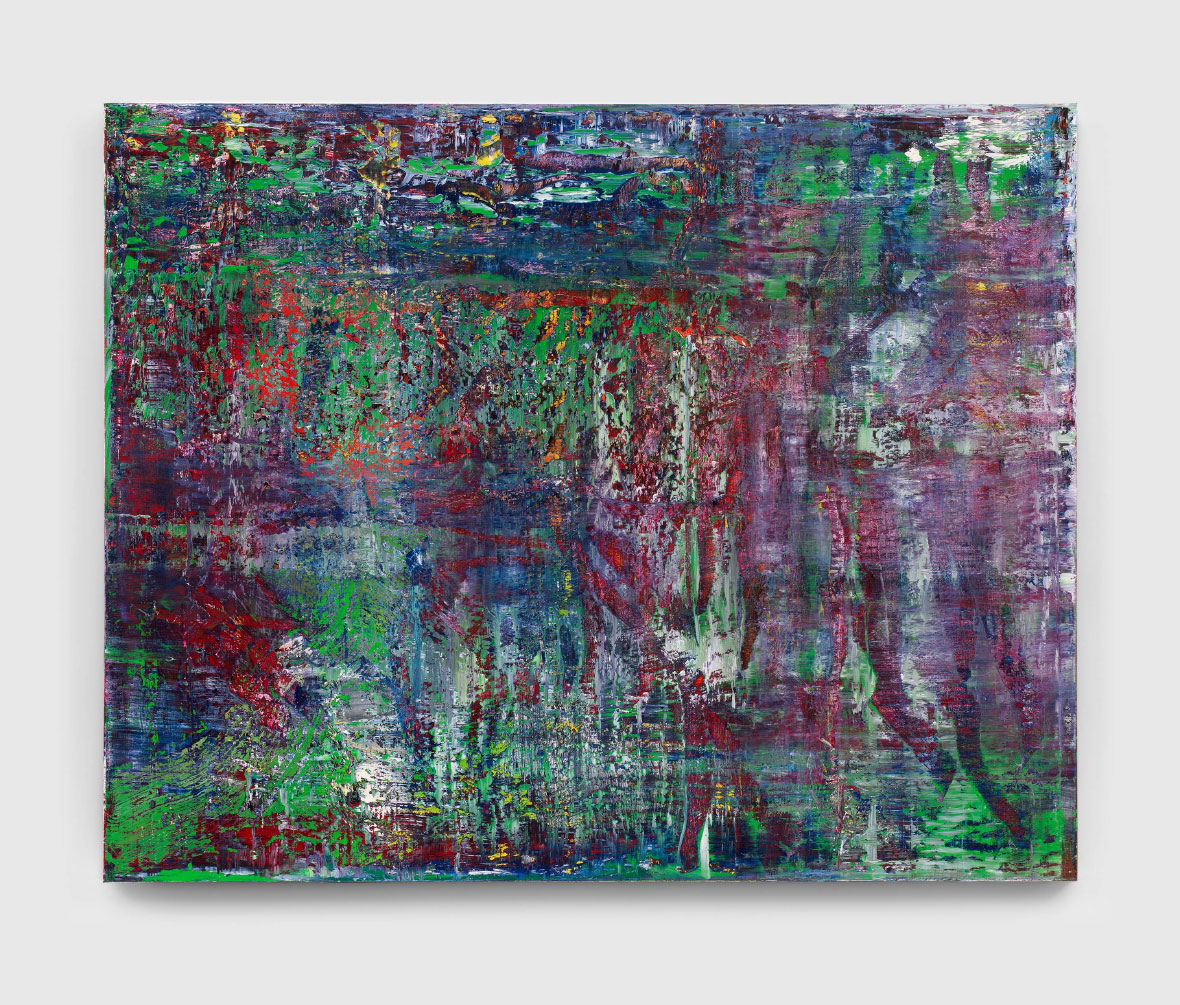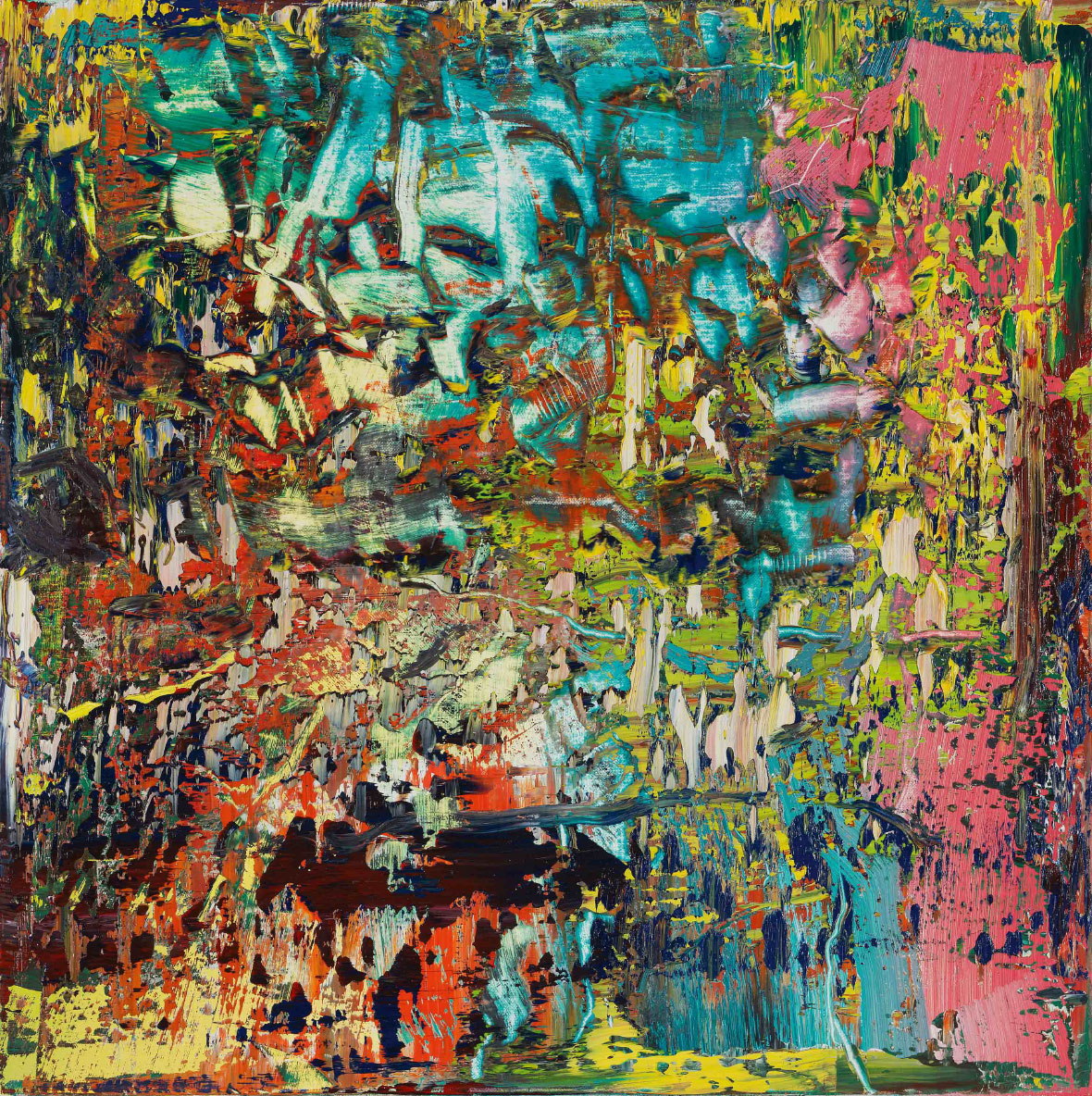 Gerhard Richter Surprises the Art World Again
1/17 Photos
2/17 Photos
3/17 Photos
4/17 Photos
5/17 Photos
6/17 Photos
7/17 Photos
8/17 Photos
9/17 Photos
10/17 Photos
11/17 Photos
12/17 Photos
13/17 Photos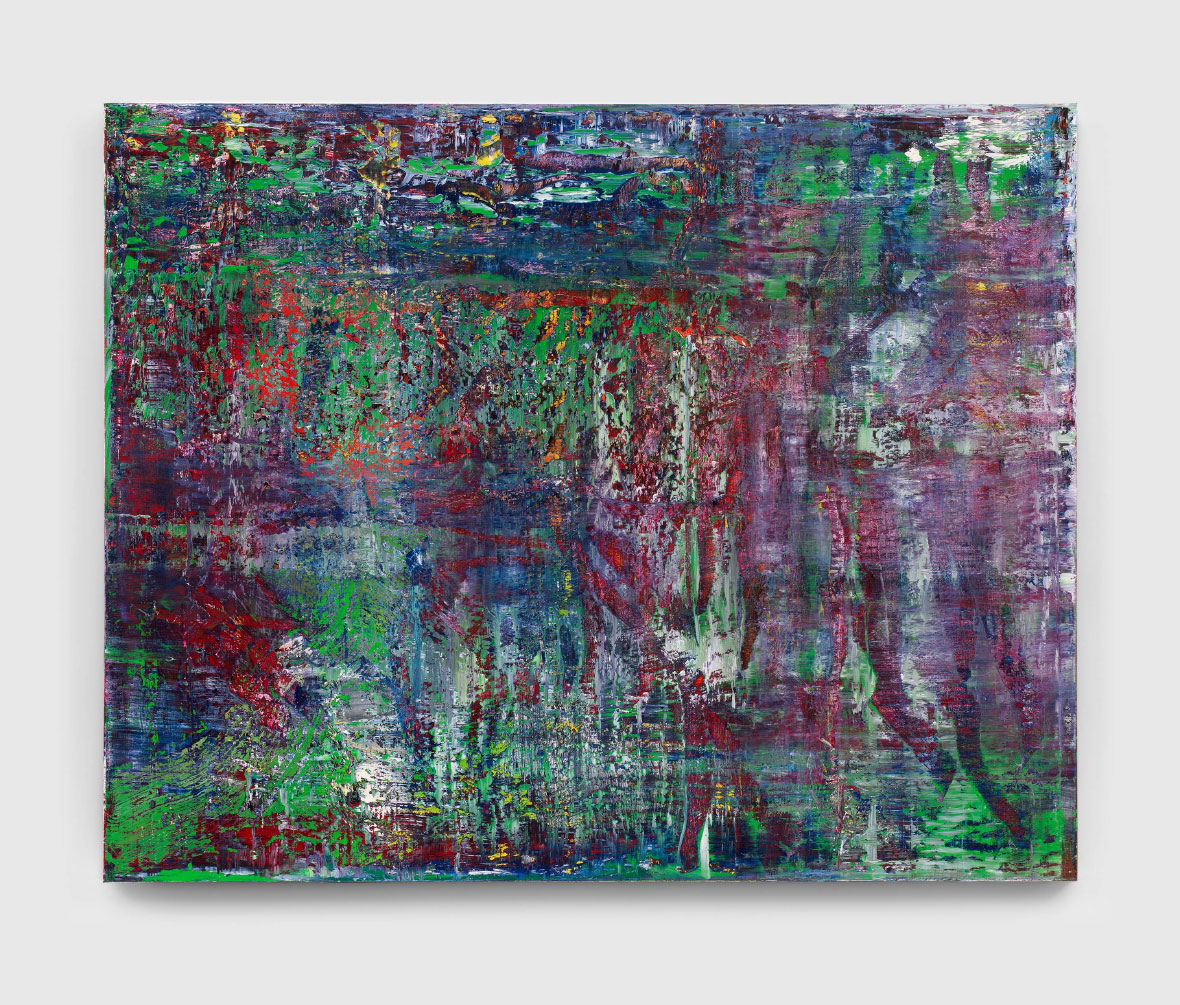 14/17 Photos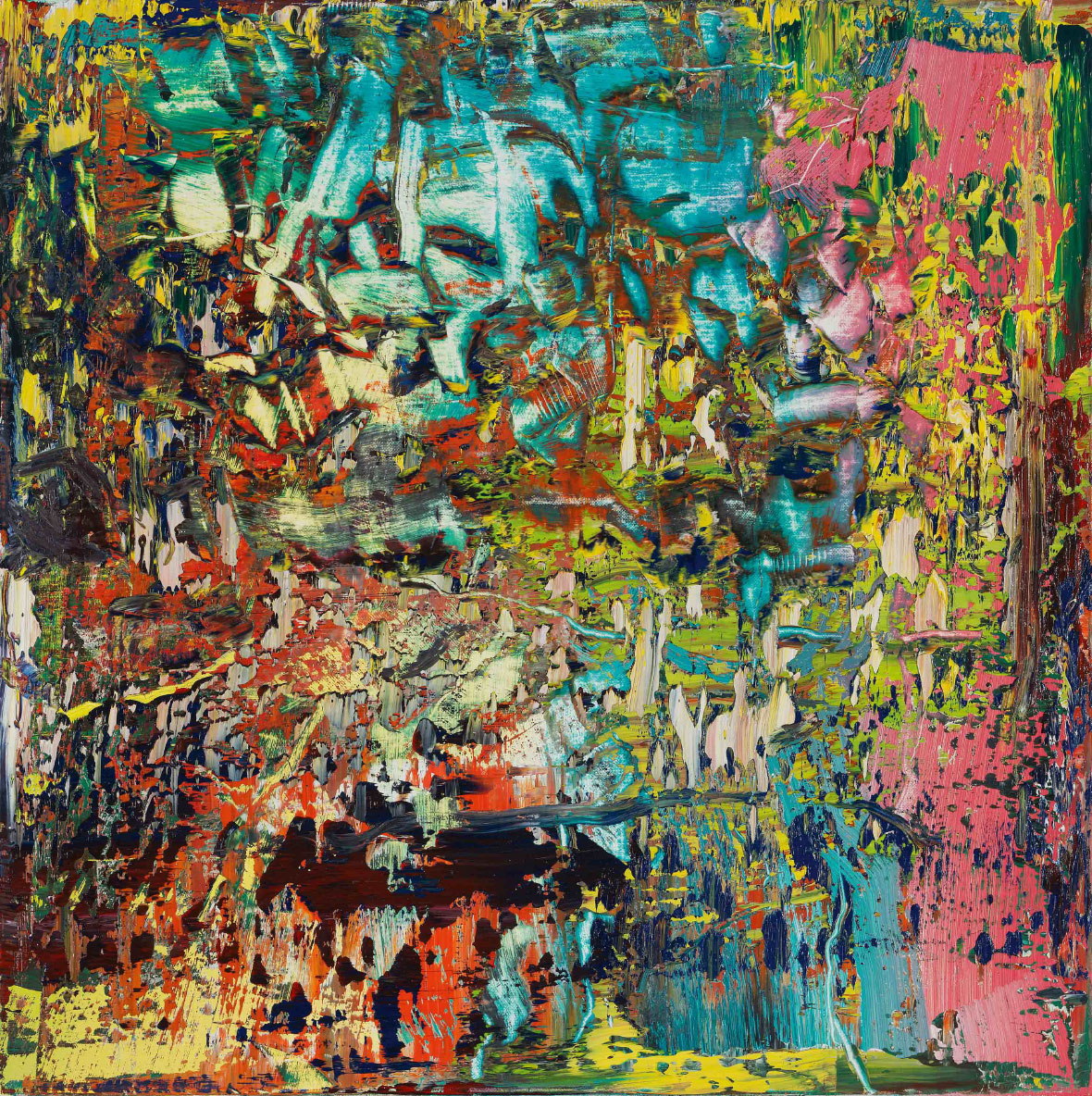 15/17 Photos
16/17 Photos
17/17 Photos
Gerhard Richter, one of the most important painters alive, announced his retirement from painting in 2017. A selection of his "final paintings" are currently on view at David Zwirner Gallery in New York. The biggest surprise is the 3 rooms that follow, where Richter proves that at 91 years old, his artistic re-invention is unstoppable, exhibiting 76 drawings from 2021-2022 and sculpture produced this year. It's an exhibition of celebration, new pathways, and fresh questions.
Gerhard Richter's name is synonymous with his high-valued abstractions on canvas. Each work is produced with a variety of squeegees that Richter uses to deposit, smear, or remove paint in countless layers (see clips of that process in the video at the end of this article).  It's a continual process of destruction and creation that always offers something complex and new with every viewing.
These "Abstrakte Bilder (Abstract Paintings)" began in the 1970s and concluded in 2017. The last painting is here (above) on its own wall. But visitors would not know that it was the last painting unless they were told. Standing in front of the work, it doesn't feel like a triumphant final chord of a symphony – it doesn't feel like an "ending." This may be because the painting wasn't deemed as "the last painting" by Richter until after it was completed, but also, Richter's paintings have never felt like destinations, they feel like continuations.
The smaller works from 2016 are the most captivating in the room, many on wood rather than canvas, inviting a different and cleaner scraping of paint down to the bones of their support in sections.
After announcing his retirement from painting, Richter has devoted his practice to "drawings." But don't expect a version of the paintings on paper. The 76 drawings on view here are a surprising re-invention and framework for discovery.
Each drawing is on regular A4 printer paper and range from 2021-2022. The earlier drawings are hazy pencil rubbings with fine lines. Later works from 2022 are dynamic dried puddles of black ink, dissolved graphite, and a now-evaporated clear liquid. These too contain hard lines that add an order, gravity, and depth to the chance elements. All are hung chronological (eagle-eyed visitors will note that the "first work" on display is in the second room, playing with a sense of time), giving a trackable metronome of time, progress, and moments of pause across the 76 works.
Measuring nearly 10 feet tall, the glass "3 Scheiben (3 Panes)" from 2023 interrupts your walking path in the second room. Richter has worked in glass sculptures since 1967, often showing these works in conversation with paintings. In the video produced by David Zwirner Gallery below, Dieter Schwarz makes this incredible observation about the work that is both clear and reflective.
"You see through it, and it's almost nothing. But still, there's something between you and the world, and the other side of this sculpture. This in between makes you reflect, throws you back at where you are and doesn't let you go your usual way. It interferes with you."
– Dieter Schwarz, Curator & Author (excerpt from video below)
The final room isn't what it seems. "Mood" 2022 consists of 31 colorful framed works on paper that are all copies of originals. Richter created the originals with colored ink on paper and later reproduced them as ink-jet prints that are nearly-indistinguishable from their originals. The copies were first shown adjacent to their originals in 2022 at Foundation Beyeler, but here they are shown alone. They are conceptional, confident, deceptive, and yet completely honest. Again the organization of the exhibition is exceptional – where visitors must navigate around the glass sculpture to enter this room. It's as if we are entering an alternate reality of reflection and simulation, announced by the glass.
David Zwirner Gallery produced this must-watch 20-minute video featuring a walk-through with David Zwirner, Dieter Schwartz, and clips of Richter in his studio.
On the occasion of this exhibition, Gerhard Richter and David Zwirner Books is publishing a new limited-run artist's book titled Gerhard Richter:100 Abstract Pictures available here.  An artwork in itself, this "book" holds 100 glossy images that are the result of Richter's experiments with colorful liquid enamel on glass, paired with randomly generated text formations. Like all his work, it's beautiful, confounding, and offers the highest reward for those willing to look longer.
What: Gerhard Richter
Where: David Zwirner Gallery, 537 W 20th St, New York
When: March 16 – April 29, 2023
All artwork images: © Gerhard Richter 2023 (16032023), Courtesy the artist and David Zwirner
All installation images: © Gerhard Richter 2023 (16032023), Courtesy of David Zwirner