Get Back to Work Safely With the Help of SnapCab's New Office Products Launching at NeoCon
The following post is brought to you by SnapCab. Our partners are hand-picked by the Design Milk team because they represent the best in design.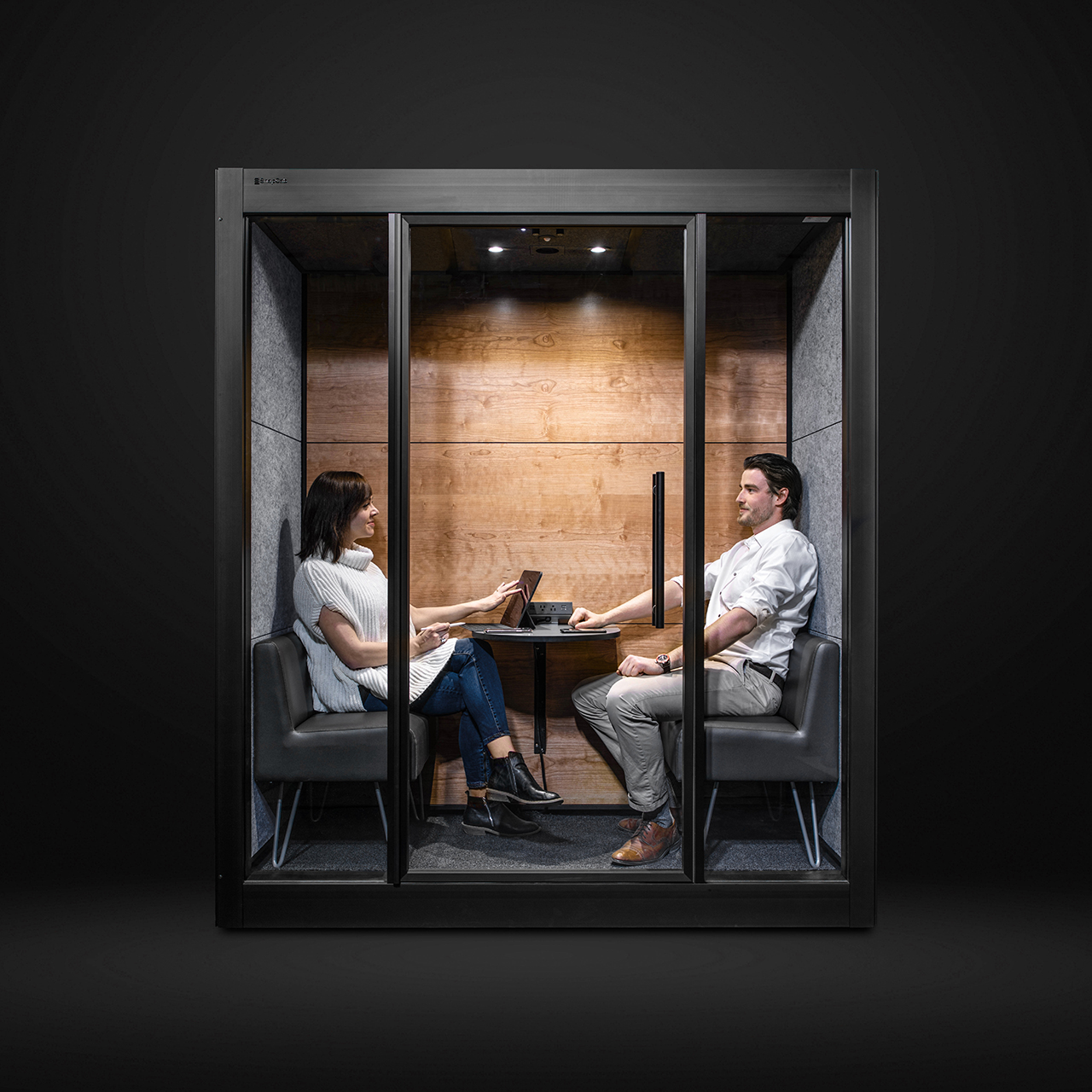 Get Back to Work Safely With the Help of SnapCab's New Office Products Launching at NeoCon
1/5 Photos
2/5 Photos
3/5 Photos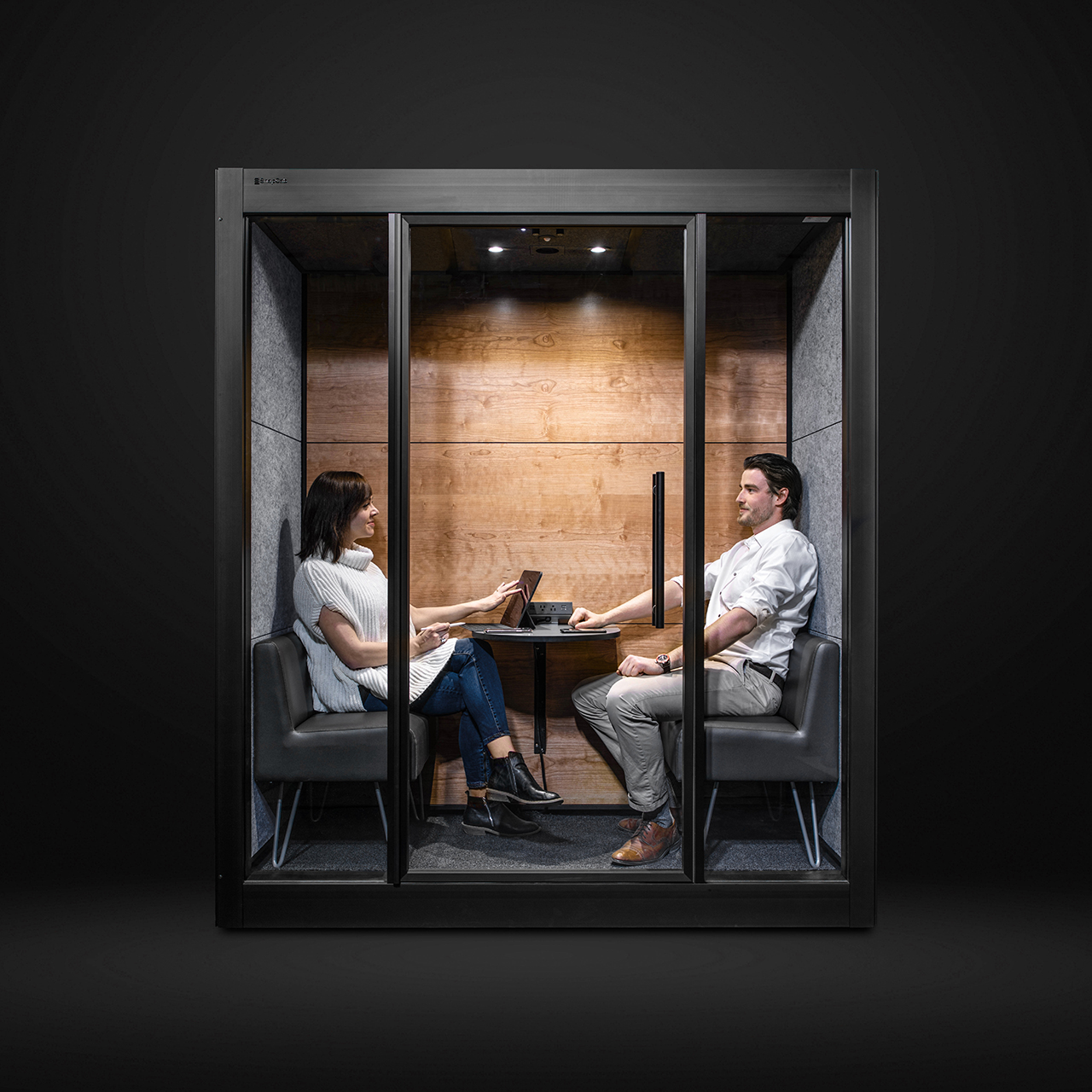 4/5 Photos
5/5 Photos
While some of us are still working from home, others are being called back into the office. To say the return to our desks is filled with nervous trepidation would probably be an understatement, but office pods manufacturer SnapCab has responded to our new needs. Next month at NeoCon (October 4-6), they'll launch several new innovative architectural office products. Each has been designed to provide safe, flexible solutions that will hopefully help ease stress and anxiety related to the transition.
We're excited to introduce architects and designers to our new products that can help them create and recreate workspaces for peoples' safe return to work. SnapCab Workspace products give those who are reworking open spaces flexible options that provide people with the quiet space they need to focus, while also giving them the open space needed to safely collaborate.
–  Glenn Bostock, SnapCab founder + CEO
If you're looking to optimize an open office space, the SnapCab Work and Work+ are a great place to start. Both allow for the ability to change up a floor plan and take up less space than individual offices. Employees each have their own personal space where they can focus while still remaining visually connected to others. Both models use a top-to-bottom airflow exchange that pulls fresh air in through ceiling fans and exits stale air through floor vents – it's entirely refreshed every 90 seconds. Especially important with a pandemic still in effect. Wall panels and furniture for the SnapCab Work and Work+ are available in any color and material offered, while the height-adjustable table can be used as a standing or seated work area for additional flexibility.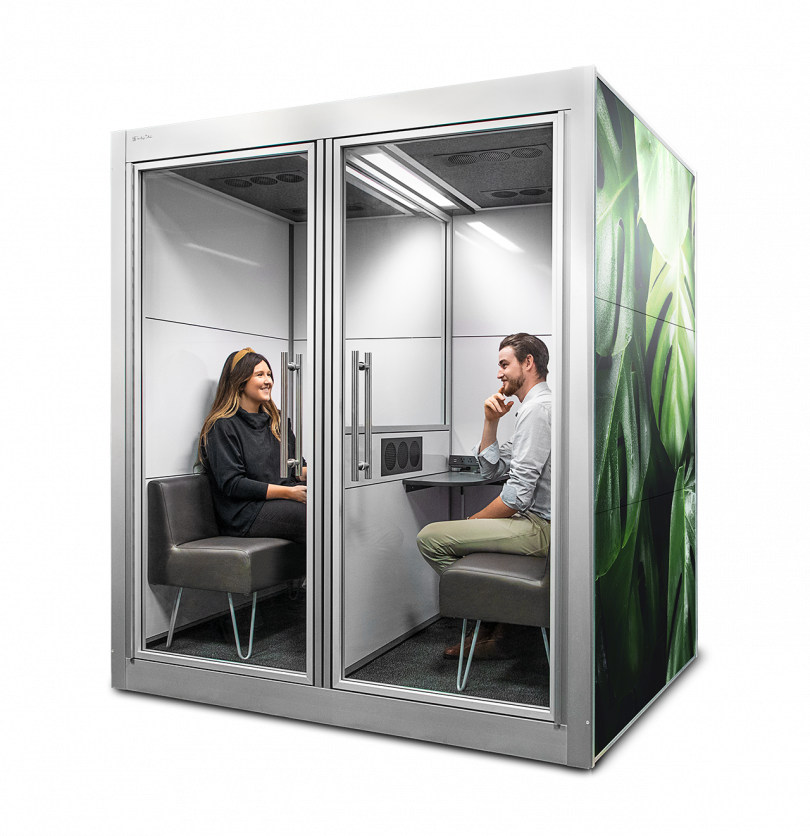 When a face-to-face meeting is needed, look to the SnapCab Consult, a mobile pod that's been split into two rooms separated by a glass partition. With ventilation still top of mind, each side of the pod is equipped with a dedicated HEPA filter for clean air circulation. To ensure audio privacy is kept during conversations happening inside, sound-blocking exterior glass doors keep out distracting noise.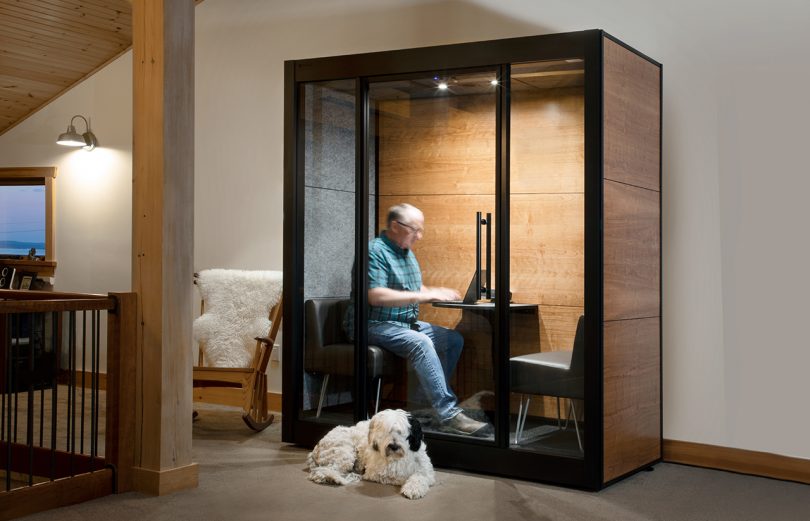 Focused productivity is tough to achieve in the midst of distraction. Thankfully, the SnapCab Meet 2 can help. Smaller than the brand's other office pods, it's a sanctuary for remote workers and fits comfortably inside a home. A quiet ceiling fan continuously circulates air, keeping things fresh. What's more, the Meet 2 – and all of SnapCab Workspace products – is seismic certified, UL Listed and easy to clean. Finishes, furniture and accessories are all customizable, so you can create endless work environments.
SnapCab Workspace pods can be updated at any time by simply swapping out the panels, furniture or accessories to create an entirely new workspace to serve any purpose. All pods can be moved using heavy duty casters, and are available without floors to accommodate wheelchair accessibility. They're all compatible with SnapCab Connects walls, giving you the ability to transform any workplace whenever you like, however you like.
To book a virtual product tour, visit workspace.snapcab.com/pages/contact.