Designed by Alessandro Di Prisco for the Italian urban furniture company Urbo, Air is a modular outdoor bench system that can be mixed up and customized for any space's needs.
The units have three seats that branch off from the center making them work for social and recreational situations. The solid metal bases come in various colors to personalize it and the seats are covered in wood.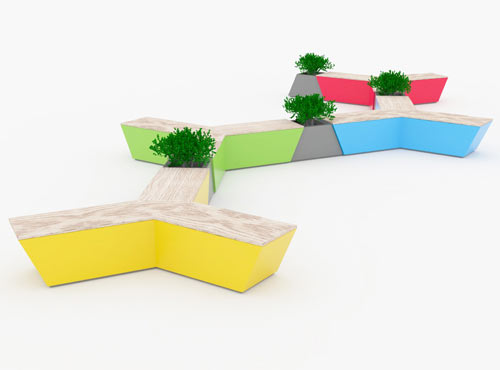 The units join together like a geometric puzzle with the planters that fit in between.