Spain-based Carlos Ortega Design utilizes CNC technology to achieve the look of the stackable outdoor chair called Gap.
The wavy cross bars that form the seat and back have "gaps" that are needed for stabilization, hence the name. It also refers to the "border between indoors and outdoors, fusing them into one", since the chair works indoors as well as out.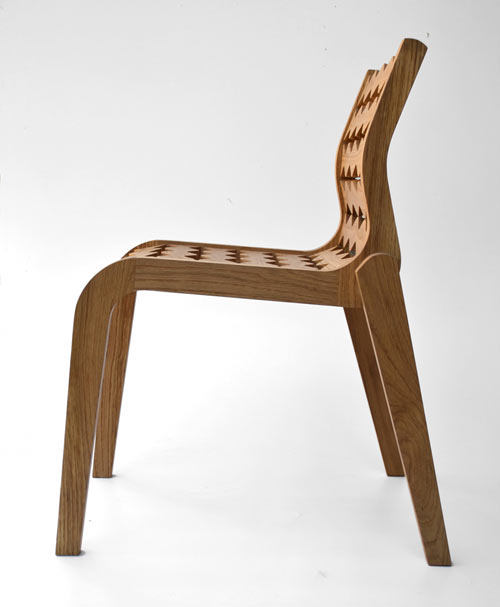 The chair is held together with screws to help withstand the elements of the outdoors, something glue wouldn't be able to do.