Eserro creates innovative and environmentally considerate gardening products. Their latest is the Garden365 line
, which is ideal for urban dwellers who want to garden but lack the space.
The line includes three configurations: Mobile Garden, Classic Garden, and Elevated Garden. The Mobile Garden (pictured above)is perfect for portable gardens, and is raised enough for airflow underneath the planter, which helps prevent moisture damage or discoloration underneath.
The Elevated Garden is a year-round interior or exterior garden solution with an elevated design that is comfortable and ergonomic.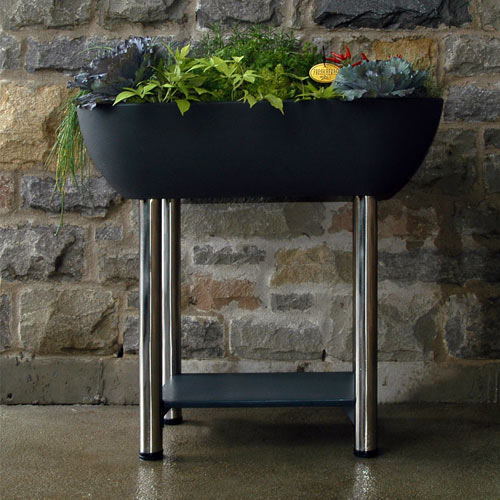 The Classic Garden is a sturdy, molded polyethylene container that has two integral 0.5" NPT water ports.You can hook up a hose to the drainage port so as to direct excess water to another location.
Available for purchase on Amazon
.