Lounging around is rough, right? Well, sometimes it can be when you're in one of those uncomfortable chairs made from hard wood. This curvy Outdoor Bean Bag Lounger from the New Zealand-based Lujo Living aims to change that. Remember how comfortable bean bag chairs were when we were kids? Here's an adult version for you to relax on while soaking up some sun.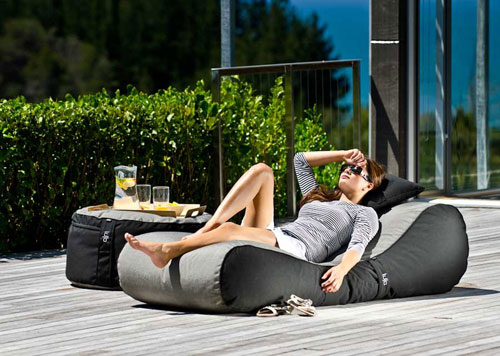 Made from the extremely durable Sunbrella® marine grade canvas with a waterproof inner lining, these loungers are made to withstand the extreme elements that outdoor furniture has to endure.
Available in five colors, the fabric can be hosed down when dirty since it's water-repellent.