Besides showing new work at Sight Unseen OFFSITE this year, Fernando Mastrangelo created two other bodies of work that were shown only at Collective Design – Ghost and Thaw.  Both groups of work explore materials and form-making, along with very different techniques that range from handmade to high tech, but they display very different results – one with smooth curves and surfaces and the other with raw edges.
Ghost is a trio of minimal pieces of furniture, including a dining table, coffee table, and console, that are all cast in cement. Mastrangelo developed a technique over time that utilizes a robotic arm to form these smooth finished pieces made of carved cement.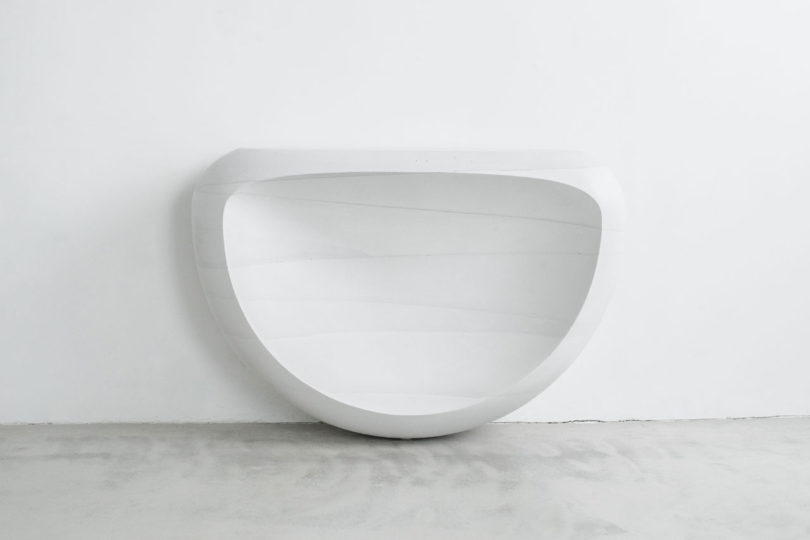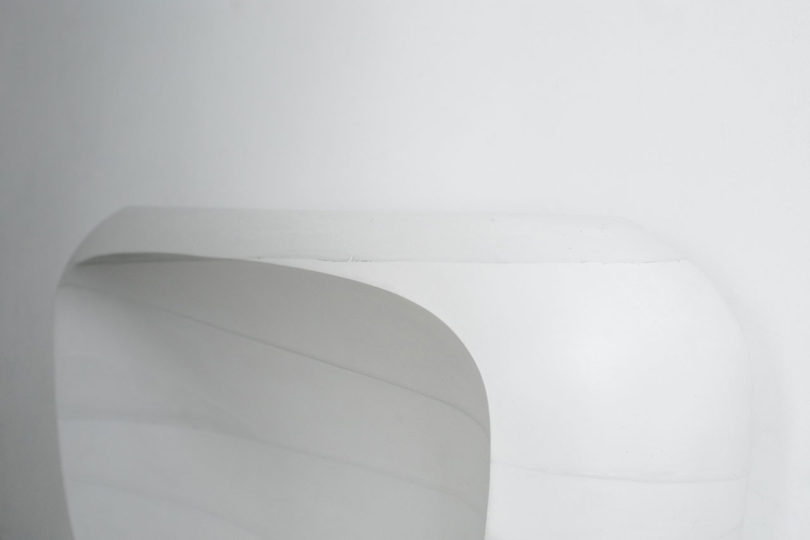 Thaw combines crushed and powdered glass with cement to result in their icy looks. Each piece is cast layer after layer in molds and then hand-carved to achieve the rough, weathered forms that resemble glaciers.