We're revisiting the work of We Make Carpets because, well, they've been up to a lot lately! My favorite recent installation of their now famous non-textile carpet installations is this giant one made from plastic utensils, cups and containers.
This particular carpet was commissioned by Tijdelijk Museum Amsterdam, The Netherlands.
My favorite part is probably where the carpet runs up onto the step. Don't the forks seem like the perfect fringe?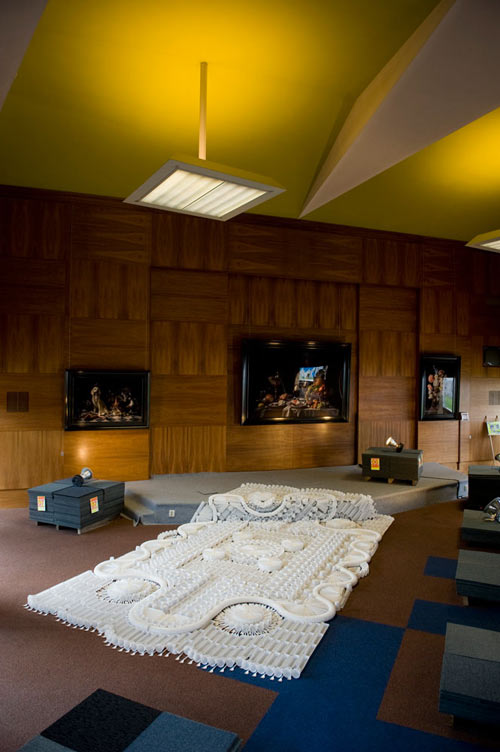 Photos by Amy Kouwenhoven.