We know how important books still are to all of us, and so does Chronicle Books. Their #GIVEBOOKS campaign promotes literacy and supports the importance of reading through sharing and charity.
For every person who pledges to #GIVEBOOKS this holiday season by sharing this intention through social media, Chronicle Books will donate a book to a child in need through the nonprofit First Book. Help them donate 10,000 books by taking the pledge here.
We're doing our part, too! We've teamed up with Chronicle Books this season to not only give away a stellar set of art- and design-related books to one lucky Design Milk reader, we're also giving them a set of 10 to donate. Chronicle Books will ship the set of books to you and then ship a set of books to the organization you designate!
Here are the books we've chosen to give away and donate as part of this #GIVEBOOKS initiative:
Archidoodle: Dream, Design, and Draw Buildings by Steve Bowkett
The Craft & Art of Clay, 5th edition: The Complete Potter's Handbook by Susan Peterson
Blog, Inc.: Blogging for Passion, Profit, and to Create Community by Joy Deangdeelert Cho – My friend Joy sure knows her stuff. Whether you're a beginner or a seasoned blogger, there's something to learn here.
Freehand: Sketching Tips and Tricks Drawn from Art by Helen Birch – This book breaks down basic drawing techniques into bite-sized chunks, and reveals their practical application with over 200 innovative works of art that demonstrate all the fundamentals.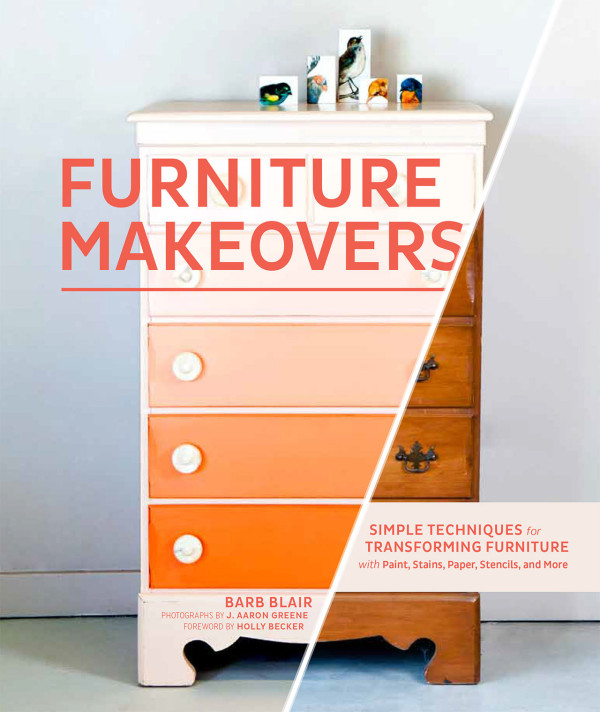 Furniture Makeovers: Simple Techniques for Transforming Furniture with Paint, Stains, Paper, Stencils, and More by Barb Blair – Furniture Makeovers shows you how to transform tired furniture into stunning showpieces with 26 easy-to-follow techniques that can be applied to all different types of pieces.
Creative Block: Get Unstuck, Discover New Ideas: Advice and Projects from 50 Successful Artists by Danielle Krysa – The blogger behind The Jealous Curator interviews 50 successful international artists working in different mediums and mines their insights on how to conquer self-doubt, stay motivated, and get new ideas to flow.
Heath Ceramics by Amos Klausner – learn about the rich history and legacy, and craft of Heath's signature tableware and tiles, and the woman who created them.
Marimekko: In Patterns – I have this book and it's amazing. Enough said.
Art, Inc.: The Essential Guide for Building Your Career as an Artist by Lisa Congdon – Lisa unveils the multiplicity of ways to make a living from art—including illustration, licensing, fine art sales, print sales, and teaching— and offers practical advice on cultivating a business mindset, selling and promoting work, and more.
The Art of Clean Up: Life Made Neat and Tidy by Ursus Wehrli – If you love things organized neatly, you've got to check out this book. Read our feature on this book here.
On top of this exciting giveaway, Chronicle Books is also offering 30% + free ground shipping (excluding personalized products) at chroniclebooks.com through the end of the year with offer code GIVEBOOKS.
(Oprah voice) YOU get a book and YOU get a book and YOU get a book and YOU get a book!
Rules: To enter, fill out the entry form below. Upon entering, you agree that your email address can be added to the Design Milk Daily Digest newsletter. You may opt out at any time. Open to residents of the contiguous US and those over 18 years old. One entry per person. Contest runs from November 17, 2014 through November 23, 2014 at midnight Eastern Time. We will choose the winner at random and contact the winner directly via the email provided in the form. Winner has 5 business days to accept their prize otherwise we will contact a new winner (in other words, check your spam folder!).
Happy holidays and happy giving!