If you've ever taken a yoga class, you know just how important it is to have a calm and inviting feel to the space. Considering just that, Warrior One yoga studio in bayside Melbourne hired GOLDEN design studio to create a space that offered an "organic, sensory experience for guests." The new studio reflects their focus on holistic health by introducing guests to a peaceful place as soon as they enter.
A large storage cabinet is made of warm walnut veneer and cleverly hides away student's personal belongings while in class. Dark sisal rugs span the ceiling for added warmth and texture, while cozy seating rounds out the space.
The white counter was custom designed by Melbourne stonemason and artist Den Holm and it takes on a sculptural in the lobby.
Two yoga classrooms offer minimalist surroundings for deeper concentration.
A wooden platform in one of the classrooms marks an elevated spot for the instructor to teach for better viewing, while also housing equipment for classes.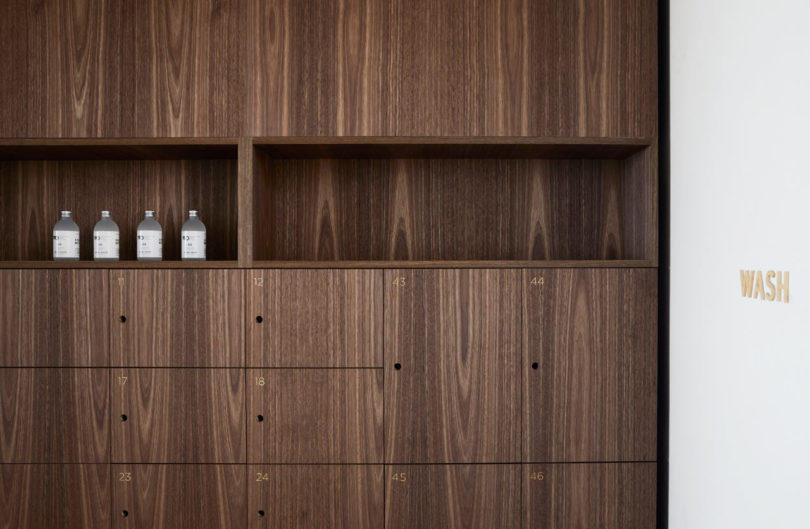 The bathrooms go bold with pink marble, wood countertops and brass fixtures.
Photography by Sharyn Cairns.